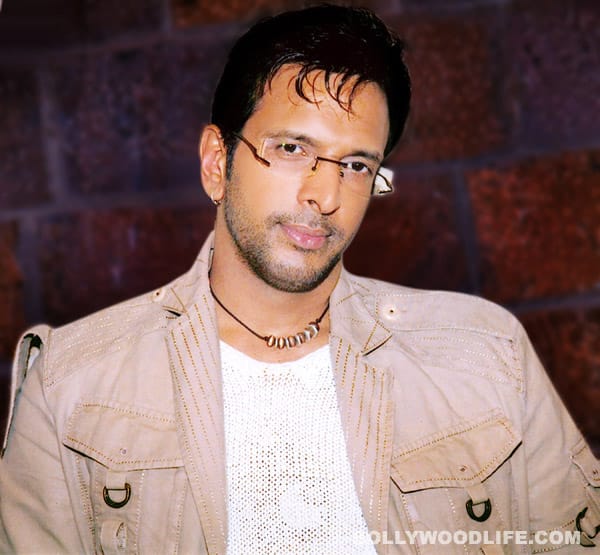 Excerpts from an interview with Javed Jaffrey
You have done a variety of films. Is there a particular genre that you feel more challenging than others?
I don't feel many things I do are challenging. I am not talking about physical challenges here. Doing a film like Boom was challenging. It was a quirky role and I feel doing a completely mad character like that was extremely challenging. The way I walked, I talked, my posture, my accent, my tone in that film, everything was so unusual for me and that was a big challenge. I did 8 by 10 Tasveer with Nagesh Kukunoor. The film tanked at the box office, but I enjoyed doing it. I loved doing Dhamaal too. It was loud and over-the-top, but I enjoyed working in that film.
Every film may claim to be exciting enough before you sign it. How do you judge then that a particular project could get the best out of you?
You just can't predict it, for things may look fascinating on paper. So you can't foresee it. I think you have to rely on your gut feeling in the end. For instance, when I started doing Dhamaal I didn't have any clue as what my character would shape up to be like. It was not defined at all. I had to build on the brief I was given by the director. It was the funniest film I have ever done. Having said that, I think some films give you those subtle signals even before you start working on them. When you come across scripts of the films like Fire or The Forest, you know that this is something special. But no one can predict how it will turn out and how the directors will execute it. So many factors come into play to make a film interesting or a particular character believable.
You have been in the industry for two long decades. You have done innumerable films and contributed to Bollywood in your own unique way. How do you feel the industry has evolved in the past 20 years vis-a-vis its emerging identity on the global map?
One needs to remember that Bollywood is a genre. The colours, the vibrancy, the dance sequences, the romance, the drama is all rolled in one in our films and all these elements constitute Bollywood. So when you utter the word 'Bollywood', what you see is the dance, the fun, the colour and the extravaganza. That's how the industry is defined by the international audience. A film like Kahaani therefore can't be labeled as a Bollywood film. The definitions are changing very fast. Delhi Belly tried to break that stereotype and received both critical appreciation and a fabulous response from the audience. The boundaries are blurring, but Bollywood should not be equated with Indian films.
In my opinion, Indian films have become synonymous with Bollywood. The kind of films Shyam Benegal or Satyajit Ray made can't be termed as Bollywood films. To call their films or their creations 'Bollywood' would be a mistake. Even Guru Dutt dramatised his creations, Bimal Roy did the same, but they crafted their films well. Their films were not limited and ended with colours and extravaganza. It would be disgraceful, disrespectful and absolutely absurd to call their films Bollywood films.
But I think the trend is changing. I am very glad that a film like Kahaani did a business of Rs 60 crore. The film did not require sex, violence or item girls to win the audience. It was a story well told. The Dirty Picture was a good film, but cashed in on overt sexuality, but Kahaani proved to be the game changer. It's a film Bollywood should be proud of, yet it is not a Bollywood film.
When you reflect back on your career, your contribution to the industry and take into consideration your extensive work, do you feel you have got your due?
I don't know what my due is. I am good at what I do and I know that. I am not doing a regular stuff. I don't want people to classify me and say, arrey yeh toh sirf comedian hain. I don't want to be formulaic. I am not a star. I think stars have a bigger responsibility. People go to films to see the stars. Stars therefore need to be different and do more meaningful films.
You have some interesting projects up your sleeve. There's BMW ( Bombay's Most Wanted) coming up after The Forest. Is there a particular genre you have set your eyes on?
I don't mind doing mass entertainers as long the character I play is challenging. I am okay with good clean humour too. I am not here only to act in intelligent films. Every film doesn't need to give an intelligent message. The basic idea behind making a film is to entertain, but I also feel that as an actor, it's my responsibility to give something of substance to the audience. I have established a foundation called Indian Documentary Foundation. I spend time looking for and fostering good ideas. In the end, a good film is nothing but a good idea executed well.
Lastly, one should go for The Forest and watch the film in a theatre because…
Good films need to be watched in theatres. So that these good films encourage others to take their chances and put forward their ideas. (If good films sell) People realise that good stories need to be supported. I think it is the responsibility of the audience to watch good films in cinemas and not on pirated DVD's.