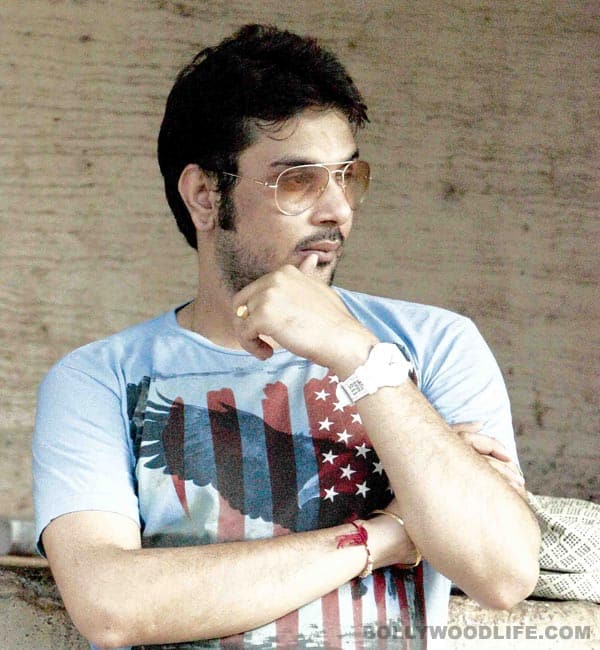 The conversation veers to other projects and how this 'fully involved' casting director is paving the way ahead
Mukesh Chhabra doesn't want to stop at casting actors for films, he wishes to make his own film; only when the time is right.
As an Anurag Kashyap loyalist, you are casting for a Rohit Shetty film…
For me, that is the real challenge. I want to work in every possible genre and not restrict myself to any particular lobby. When Rohit Shetty called me to do the casting for Chennai Express, I told him that even if he doesn't hire me, his film will make Rs 150 crore. He told me that he had heard a lot about me and wanted me to come on board. I was surprised when I got a call from Mahesh Bhatt asking me to do workshops with the leading pair of Aashiqui 2. Even he had heard good things about me, so he wanted me to train his actors. For me, the only thing that matters is work. I work with so many directors who may not have good things to say about each other, but for me that is insignificant. My personal equation with anybody doesn't affect my professional commitments.
What is the biggest challenge for a casting director?
I think it is to be on the same page as the filmmaker. If I recommend a real good actor who is not a known face, Rohit (Shetty) might not take the suggestion. He might want Johny Lever or somebody else in his league for that role. So with him, I adapt myself to his style of filmmaking. When I am auditioning the actors, I shoot the scene like he would. But when I am casting for Imtiaz or Anurag, there is more space and that is also because we have worked together on many films. It is my first with Rohit, but I have already caught up with his school of filmmaking.
Any plans of turning director?
Yes, but not in the near future. There is a story idea that I am toying with, but haven't really had the time to build on it. For now, I am enjoying casting for other filmmakers. I will take a break after Peekay and dwell on my own film. Actually, I already feel like a part of the creative team of all the films that I am working on. In Chillar Party I was the most experienced guy in the team, as the director duo Vikas Bahl and Nitesh Tiwari were making their debut film. Because of the acting workshops that I do with actors, many of my inputs make their way into the film. So I feel like an integral part of the films that I am associated with. I have created my casting company, and I want it to grow. I will make my film in due time. I am not in a hurry. I feel good when young casting directors aspire to be like me. It makes me feel that I am doing something right. It is perhaps the biggest reward…
What kind of film would you make?
I am a huge fan of Anurag and he is my inspiration. He is a revolutionary filmmaker and has changed the way films are made here. Actually, I want to be a good human being like Raju Hirani, make films like Anurag, write scripts like Tigmanshu Dhulia and look dashing like Imtiaz Ali. I have middle names for these directors: Rajkumar 'God' Hirani, Anurag 'Mad' Kashyap and Imtiaz 'Love' Ali! I think it would be great if I make a three-part film and dedicate each part to each of my idols (laughs).
In a recent TV ad, Anurag is seen screaming at you over the phone for taking a long time to cast actors. Do you really take that long?
It is exaggerated, but I do like to have some time on hand before finalising the cast. In the ad Anurag wants me to make the film while he does the casting. I would really love it if he did the casting for my film! Just how cool would that be! (laughs)
Who do you think is your best discovery?
Sushant Singh Rajput is a star; Raj Kumar Yadav will also hit the big league once Hansal Mehta's Shahid releases. I don't think it would be fair for me to pick one name. But yes, casting Tigmanshu as Ramadheer Singh in GOW was great. Anurag hugged me for suggesting his name for that part.
Any regrets?
My mother doesn't understand my job. She sees famous people coming to meet me, she hears me talking to influential people. Her only question is, when the people whom I cast go on to win awards, why don't I win any? That is one question that I do not have an answer for (laughs). The rest is all good. The city has been kind to me. There was a day when I only had Rs. 50 on me and that too, during Diwali, but today everything is good.