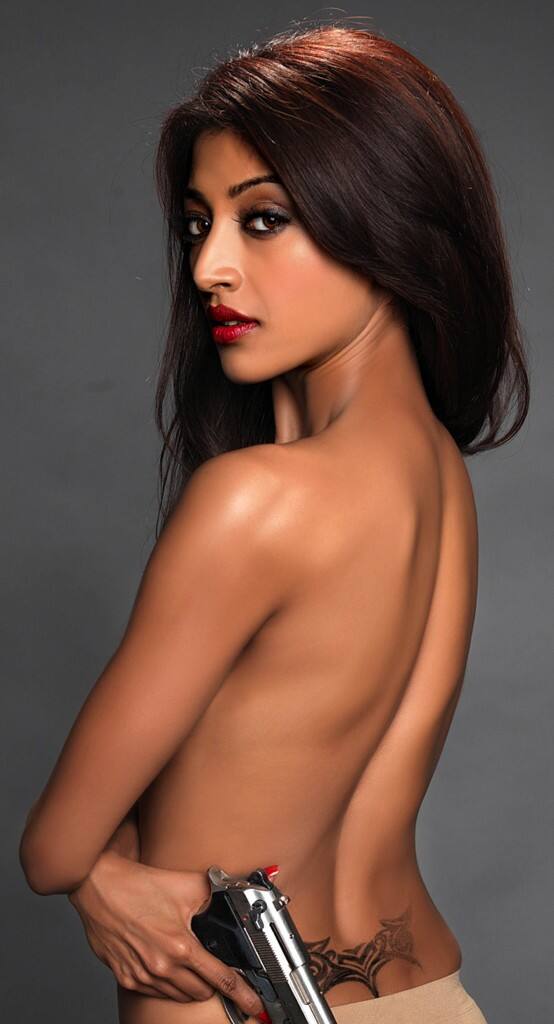 In a recent interview you urged kids to stay away from Hate Story, not to watch it. Don't you think by doing so you are endorsing your film further and in the process enticing children to watch it? After all, forbidden fruit is always tempting….
I have a 10-year-old son and he could be exposed to some form of erotica in magazines or films, which is not appropriate for his age. Should I not make it clear and warn him about it before he goes there? I think I should. So I maintain what I said. Kids should not watch this film and adults with the mind of a child should not watch it either.
Why did you choose to cast newbie Paoli Dam and not an established actor in the protagonists' role?
I was looking for a girl who could look desirable on the screen. She had to be someone who was not seen in any other role before. I didn't want anyone that the audience had seen just five weeks before in a film where she portrayed a girl-next-door or a cute, bubbly college going babe and now here she is in my film, playing an edgy role. So I didn't want anybody coming in with that baggage. In a film such as this, a fresh face works wonder. At the same time, I did not want the girl to be just sexy. I wanted a good performer. We found that performer in Paoli Dam, who's an accomplished actor. She has done a few Bengali films and internationally is a known name. I think she has performed as per the requirement of the character, with finesse.
 Your first film (Chocolate) promised to be 'different', but failed to work at the box office. Your second film (Dhan Dhana Dhan Goal) had John Abraham and it was based on the game of football, but in spite of that promising combination did not create any magic at the box office either. And yet you are looking to bounce back with Hate Story. What have you set out to achieve with this film?
Right from the beginning I was set to do films I wanted to make. Chocolate got critical appreciation; Goal got us returns and worked well. I'm making films I believe in. The media then creates or pushes the image in a certain way, which sometime works in our favour and sometimes against us. But by and large I'm making films on the subject I have faith in and which challenges the maker in me.
With Hate Story I have set out to open people's minds. I want to draw the line between titillation and genuine erotica. We have been honest in our approach in making a film in a genre that is new to this country and I hope that with our honesty we have done justice to the subject and to the story. And obviously, we are there to get our money back too!
As a society we are undergoing a big transition. We are going through a social revolution of sorts, where we are ready to fight against corruption, we are open to homosexuality and gay marriages, and sex is being discussed openly. So I think I am not making this film to bring about a social upheaval. I think it's a film whose time has come. It's an idea whose time has come. In a small way this film will become a tool of social revolution.
You have worked with John Abraham before in Dhan Dhana Dhan Goal. If reports are to be believed, John is releasing his first film as a producer on the same date as Hate Story. Do you feel that John's Vicky Donor will be tough competition?
No, I am not worried about any competition. Who are you competing with? Your competition is with yourself. The audience is very intelligent and I don't think that I am making a dumb film. John's film is a completely different genre, made for a niche audience. Hate Story, on the other hand, is an out-and-out commercial film. We are releasing 1,000 prints. I think we both are inviting people to watch our films.
PREVIOUS: Vivek Agnihotri on sex in his films