Uu Kodathara? Ulikki Padathara?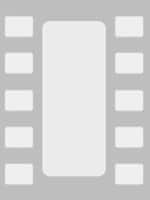 Cast: Deeksha Seth, Manoj Manchu, Nandamuri Balakrishna
Producer: Bobo Shashi, Lakshmi Manchu, Mohan Babu
Director: Sekhar Raja
Writer: Lakshmi Bhupal
Release Date: 23 July,2012
Storyline: Template:infobox film uu... kodathara? ulikki padathara? (alternative spelling: oo kodathara? ulikki padathara?), commonly referred to as ukup, is a 2012 indian telugu socio-fantasy film written and directed by sekhar raja, produced by lakshmi manchu and starring manoj manchu, nandamuri balakrishna and deeksha seth in lead roles. the film soundtrack is composed by bobo shashi and the background score of the film is given by chinna. cinematography is handled by b. rajasekar.
See full storyline
Uu Kodathara? Ulikki Padathara? : Cast
Cast overview