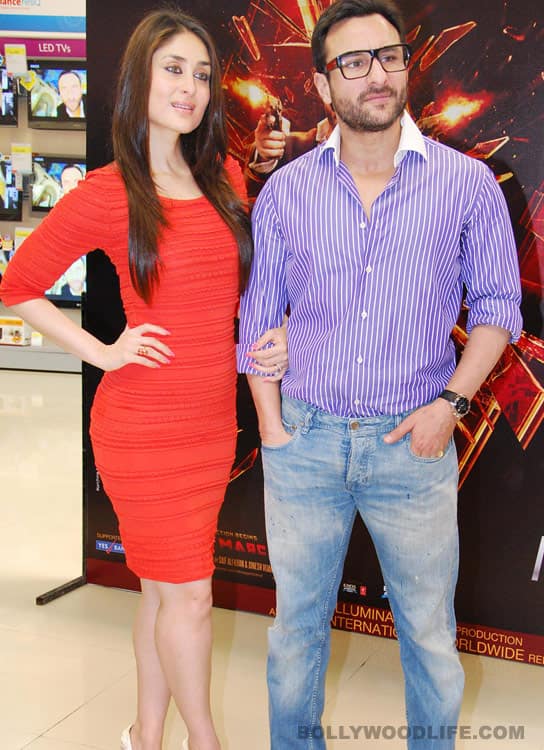 The power couple walked down the aisle in a quaint cathedral on their last vacation to the Swiss Alps a year ago. No wonder both actors have been noncommittal about setting a wedding date!
Our informant from the inner circles of tinseltown revealed that Kareena Kapoor and her beau Saif Ali Khan have been married since more than a year. During a romantic night out on their last trip to their favourite holiday destination of Gstaad in Switzerland, the power couple decided to tie the knot. Since both actors are regular church-goers they chose a quaint cathedral in the vicinity to say 'I do'. The only people present at the ceremony were from the couple's close family – Sharmila Tagore, Soha Ali Khan, Saba Ali Khan, Babita and Karisma Kapoor. Our source does assure us that the couple isn't going to keep it a secret forever, but will soon throw a grand wedding reception for family, friends and relatives.
So why did they get married in such a hush hush manner, especially since everyone knows how much Bebo likes the drama of a full-blown shaadi with band, baajaa and baraat? Apparently they didn't want the media to shift focus from their professional activities to their personal lives, especially with Saif's home production Agent Vinod gearing up for release. But now that the film has been released, the couple is ready to break the news.