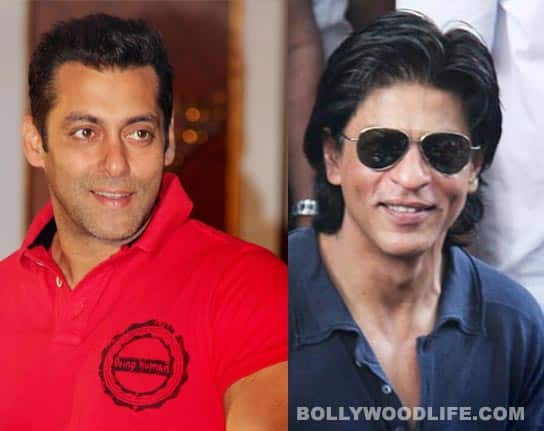 B-town's most volatile friends-turned-foes have patched up. Does that mean we'll see Karan Arjun 2?
Yes, you read that right. Salman Khan and Shahrukh Khan have hugged and made up. Literally. We hear that the two Khans met in London recently and decided their rivalry had gone on for too long. And the person who made them realise this was none other than Katrina Kaif. We had asked you if Katrina can do it and it looks like she has done it! Apparently, Katrina and Shahrukh had a long talk when they were shooting in London for the as-yet-untitled Yash Chopra flick. SRK revealed to Kat that he would like to let bygones be bygones.
The Bodyguard actor was going to Dublin, Ireland, to shoot some patch scenes for Ek Tha Tiger. When Kat called him to convey SRK's message, he stopped over in London. The two then talked for a long time and mutually agreed to put all their negativity behind them. In true Khan style, they hugged and were friends once again while Kat….