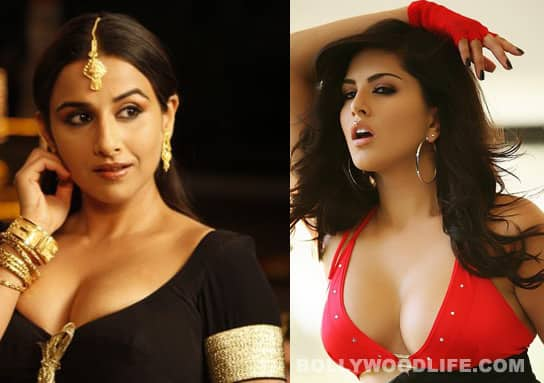 Sunny Leone was all set to be the piping hot debutante of B-town. But then destiny and Vidya Balan stepped in…
A few days ago we woke up to stories of Sunny Leone going gaga over Vidya Balan's performance in The Dirty Picture. The once-upon-a-time adult film star rambled on about how she could connect with the role that Balan had essayed in TDP. In fact, Leone was so impressed that she wanted Vidya to mentor her for Jism 2. And Vidya did!
On the first day of the Jism 2 shoot Balan dropped in to tutor the newbie on the sets. And while distributing her precious pearls of wisdom, the versatile Vidya got into Leone's character just to emphasise the moves and expressions. Little did the ladies know that Mahesh Bhatt was watching it all on the sly, and he offered the role to Vidya! Now, Vids has another role of a lifetime to compete with – Bipasha Basu in Jism all those years ago….