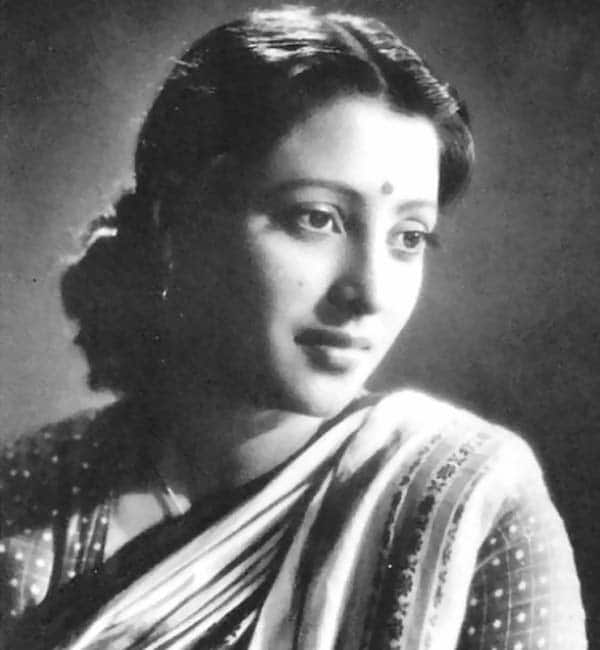 The most famous Bengali leading lady passed away this morning. But the nuances of her career will always give her iconic status. Here are some little known facts about the beautiful actor…
Suchitra Sen, who passed away this morning, was the most famous Bengali heroine of all time. Her career graph climbed steadily, even as her personal life went through ups and downs. The diva was the first to portray the character of Paro in Bollywood. Her role in the 1955 film Devdas was inimitable and many heroines after her have tried to copy it, none succeeding. She was part of many critically acclaimed Bengali films and also had a lot of Hindi blockbusters to her credit. In her 1975 film Aandhi, she played the character of a woman who held a position of power in government. That role created controversy, as it was considered to be based on the then Prime Minister, Indira Gandhi. She is the only actor in India who has refused to accept the Dadasaheb Phalke Award as she didn't want to travel to New Delhi in order to collect the honour. Her daughter Moon Moon Sen and granddaughters Riya and Raima Sen have fairly successful careers in Bollywood and Tollywood. She lived alone, preferred to lead a secluded life and was often thought of as a recluse, a Greta Garbo-like personality.
Here are some less known facts about the late actor:
~Suchitra Sen was the first Bengali actress who bagged the award for Best Actor Female at an international film festival. It was for her role in Saat Paake Bandha at the 1963 Moscow Film Festival.
~Suchitra Sen received the award for Best Actor Female for her debut movie in Bollywood, Devdas.
~Suchitra Sen's Aandhi was banned for 20 weeks after its release in the state of Gujarat. It was later telecast on a state-run national television channel, when the Janata Party came to power in 1977.
~Suchitra Sen was awarded the Banga Bibhushan, West Bengal government's highest award, in 2012.
~Suchitra Sen led a very low profile public life after her retirement from films. She spent most of her time at the Ramakrishna Mission.
~Suchitra Sen's pairing with Uttam Kumar was the biggest-hit jodi of Bengali film industry. They acted in about 30 films together.
~Suchitra Sen refused to work in Satyajit Ray's Chaudhurani because of date problem. Because of that, the Oscar winning director never made the film!
~Suchitra Sen played a double role of the courtesan Pannabai and her daughter Suparna, a lawyer, in Uttar Falguni.
~Suchitra Sen was born in Pabna District, now in Bangladesh.
~Suchitra Sen's debut film Shesh Kothaay in Bengali was never released.
We express our deepest gratitude to the late actor for entertaining us with so many glorious performances. May her soul rest in peace.