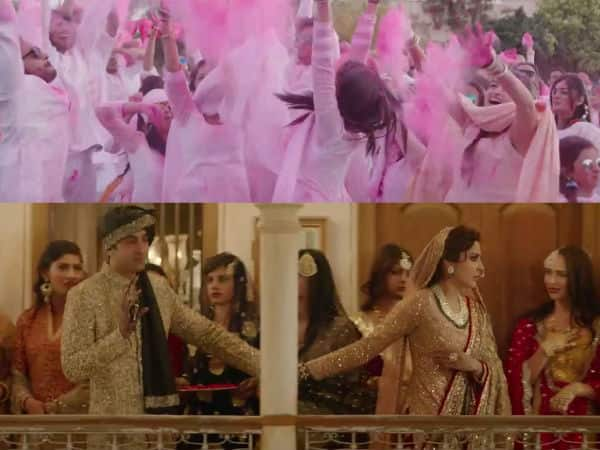 Ae Dil Hai Mushkil's trailer is out and personally, it really took me by surprise. After a pathos dipped title track and pacy heart stirring sufi number with troubled visuals, I wasn't really expecting such a feel good trailer. I thought it would be more on the lines of how "People always leave." But I agree it's one good looking trailer I have seen for months now. It took me back to the time when Kabhi Khushi Kabhi Gham's trailer had released with its plush visuals and some really heart warming scenes. Of course, Ae Dil Hai Mushkil is far removed from K3G as it is more relevant and relatable but you can't expect Karan Johar to not have his signature moves in his directorial. I have managed to spot a few of them. Let me list them out for you.
#Pyaar dosti hai
Try what he may, Karan just can't get over the whole reason Kuch Kuch Hota Hai existed – Pyaar dosti hai. He proved in the film that, "Agar wo meri sabse achi dost nahi ban sakti to main usse kabhi pyar kar hi nahi sakta." Here Ranbir Kapoor and Anushka Sharma's friendship will remind you of Rahul-Anjali ka jhagra instantly and at the end, Ranbir falls for her. Classic and cliche… but we have nothing to complain here.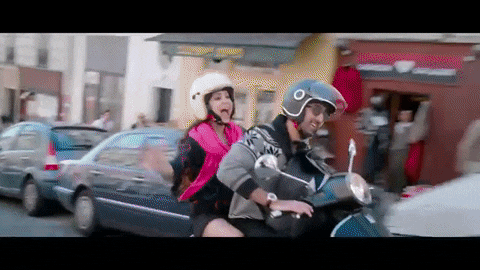 #Good looks, good looks and good looks
Remember how Kareena Kapoor described the guy she would like to go out with in Kabhi Khushi Kabhi Gham? She says, "Mere saath prom jaane ke liye tum sabko teen departments mein brilliant hona chahiye and that is good looks, good looks and good looks." It seems if you want Karan Johar to direct a film, he needs to have a cast which is filled with good looks, good looks and good looks. Aishwarya Rai Bachchan as the sexy seductress or Ranbir's goofy look or Anushka's rock chick avatar or Fawad Khan's DJ turn… they are simply breathtakingly good! Ae Dil Hai Mushkil is one beautiful film! (Also read: Fawad Khan's 10 secrets every die-hard fan would love to know!)
#Stunning locales
Karan Johar believes in basing his love stories in exotice locations. Suraj hua madham perhaps was the first song that was shot near the pyramids in Egypt. How many times have we sighed over it? Ae Dil Hai Mushkil goes a step ahead and is shot at locations like Venice, Paris, London and others. So prepared to get a Euro tour this Diwali right at theatres near you!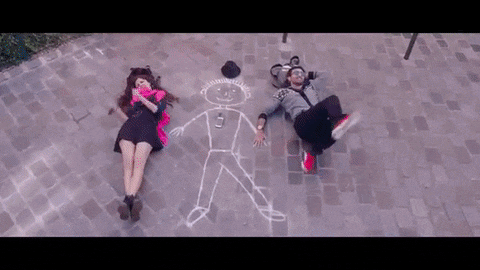 #Shaadi- the turning point
Karan Johar's films use weddings as the biggest twist in the tale. SRK got united with Kajol at her wedding, SRK's shaadi with Kajol ostracised him from the Raichand family in K3G and much more. In Ae Dil Hai Mushkil, Ranbir is in tears at a wedding and doesn't even shy away from showing Anushka double middle fingers. Yes, it's the 21st century shaadi, remember! Also, weddings in his films us outrageously lavish and the tradition is followed in ADHM as well.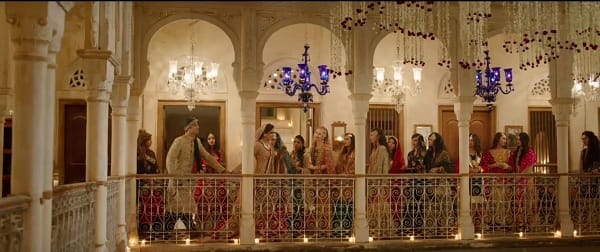 #Surprise, surprise!
There has to be cameos in KJO's films. Salman won our hearts even when he couldn't win the heart of his ladylove in KKHH. We were happy to see Kajol with SRK but Salman's loss was deeply felt. Then there were Kajol and Rani Mukerji dancing with SRK in Kal Ho Naa Ho. Kajol even did a bit of disco in Student Of The Year. This film not only has Fawad Khan in an extended cameo but Shah Rukh Khan as well. We did spot him in the trailer. There's also another Pakistani actor Imran Abbas in the film.  (Also read: We just spotted Shah Rukh Khan in Ae Dil Hai Mushkil trailer! Did you?)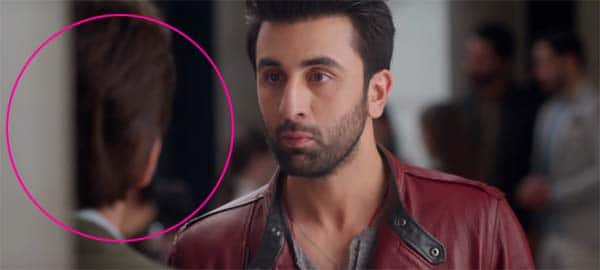 #Holi-er than thou
Holi is his favourite festival it seems. Yeh Jawaani Hai Deewani had the best holi song ever which makes us hit the dance floor anytime and anywhere. The trailer of Ae Dil Hai Mushkil gives a glimpse of a similar instance and we are super stoked.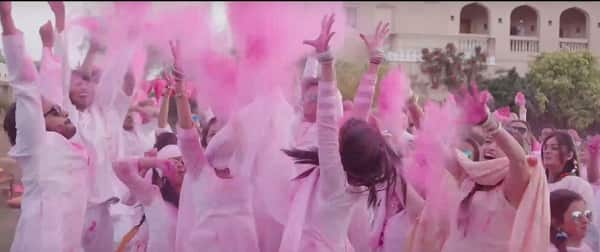 #Mehendi lagake rakhna
Since weddings are a regular in his films, mehendi has to be too. Ae Dil Hai Mushkil too has one such scene and interestingly, Ranbir has the designs on his palms along with Anushka. It's a really cute scene. (Also read: Fawad Khan';s Ae Dil Hai Mushkil and Mahira Khan's Raees won't release in India, threatens MNS!)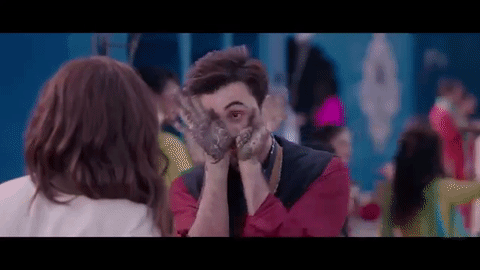 #Hot DJ wala babu
Karan Johar loves DJs. And they are always hot and have cameos in his films. There was John Abraham in Kabhi Alvida Naa Kehna and Fawad Khan in Ae Dil Hai Mushkil. Sigh!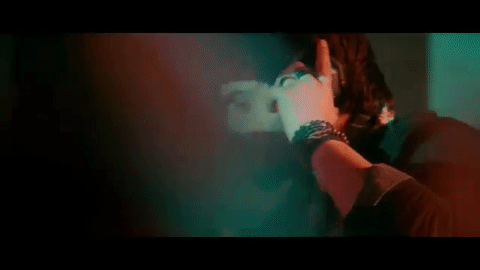 #Haute couture 
Karan Johar loves to see his characters look extremely gorgeous in his films. Kuch Kuch Hota Hai may not have set trends in the fashion industry but Kajol's sarees from the film were a rage and also that hair band. Kareena gave fashion goals in K3G, Rani Mukerji's exquisitely colored sarees in KANK were amazing. And we don't have to spell out how stunning Alia Bhatt's wardrobe in Student Of The Year was. But Ae Dil Hai Mushkil will be a notch ahead. Aishwarya Rai slayed in each and every frame. So digging those trench coats and the makeup!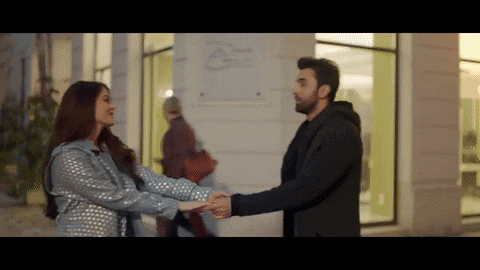 #Club trotter
There has to be a club number in KJo's film. Kal Ho Naa Ho's it's the time to disco is still a favourite among many and then we had one in KANK as well. Ae Dil Hai Mushkil too has glimpse of the same.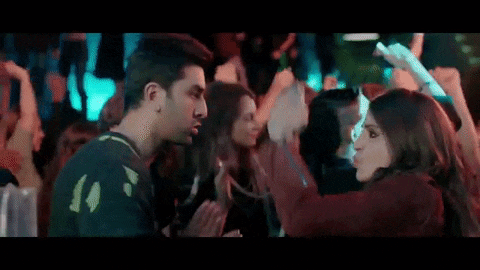 If we have failed to spot something which made you say, 'This is so-Karan Johar' after watching the trailer, do let us know!