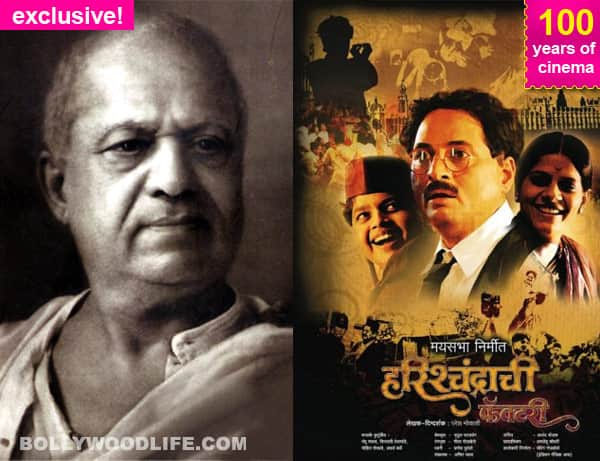 As Indian cinema celebrates 100 years of its glorious journey today, we look at the country's first feature film made by Dhundiraj Govind Phalke aka Dadasaheb Phalke way back in 1913. We also had an exclusive chat with filmmaker Paresh Mokashi who portrayed the adventurous journey of the father of Indian cinema in his 2009 movie, Harishchandrachi Factory – India's official entry to the Oscars that year
Exactly on this day, precisely 100 years back, a certain Dhundiraj Govind Phalke, a small town photographer from Maharashtra, showcased something to this country that made him the founding father of Indian cinema. And today, as we celebrate a century of our glorious film industry's existence, it is time to salute the man who gave us our first feature film – Raja Harishchandra.
Never would anyone in their wildest dreams have imagined that Phalke's dream to make the first Indian movie will see the birth of an industry that will one day churn out thousands of films every year and provide millions across the world their bread and butter. For that reason alone, DG Phalke aka Dadasaheb Phalke and his creation Raja Harishchandra deserves a thunderous applause.
The film revolved around the noble and righteous king, Harishchandra, who first sacrifices his kingdom, followed by his wife and eventually his children to honour his promise to sage Vishwamitra. But, in the end, pleased by his high morals, the Gods restore his former glory and further bestow him with divine blessings. The 50-minute long film took seven months and 21 days to complete. It was first premiered on April 21, 1913, at the Olympia theatre in Grant Road, Mumbai for a selected audience comprising famous personalities and editors of prominent newspapers. On May 3, 1913, the movie was shown to public at Coronation Cinema, Girgaon, Mumbai. Needless to say it was a commercial success and paved the way for India cinema's enviable flourish.
Veteran Marathi theatre artist and filmmaker Paresh Mokashi was fascinated with Phalke's journey as an artist and decided to make a film on it."Since I was born and raised in a Marathi family, Dadasaheb Phalke was a known name to me. But even then, much like most of us, I did not know more than the two key facts about him – that a coveted award is instituted after Phalke and he is the father of Indian cinema," says the 44-year-old filmmaker.
So what was it that fascinated Mokashi so much that he decided to make a film on it, which was selected as India's official entry to the Academy Awards in the Best Foreign Language Film category for the year 2009? "I was thrilled by the adventure this man had in spite of facing all financial odds to make India's first feature film. Dadasaheb Phalke's excitement and the incredible support he got from his wife to make this film happen instantly caught my fancy. His shear enthusiasm to take the imagination to a level where it could produce a result that was India's first film is so inspiring. After doing much research about what had gone into making of Raja Harishchandra, I was clear in my mind that I had to do a film on it. My film Harishchandrachi Factory therefore depicts the real personality traits Phalke had – his sense of humour, his scientific approach towards the craft and his ability to see positives even in a situation and his never-say-die spirit – which continues to inspire us all even today. In that way, Raja Harishchandra stands testimony to the perseverance Dadasaheb Phalke had and how his efforts eventually culminated into the birth of a gigantic film industry had to be told," says Mokashi.
We at BollywoodLife second his opinion and salute the film and its maker for paving the path for Indian cinema and its incredible journey.