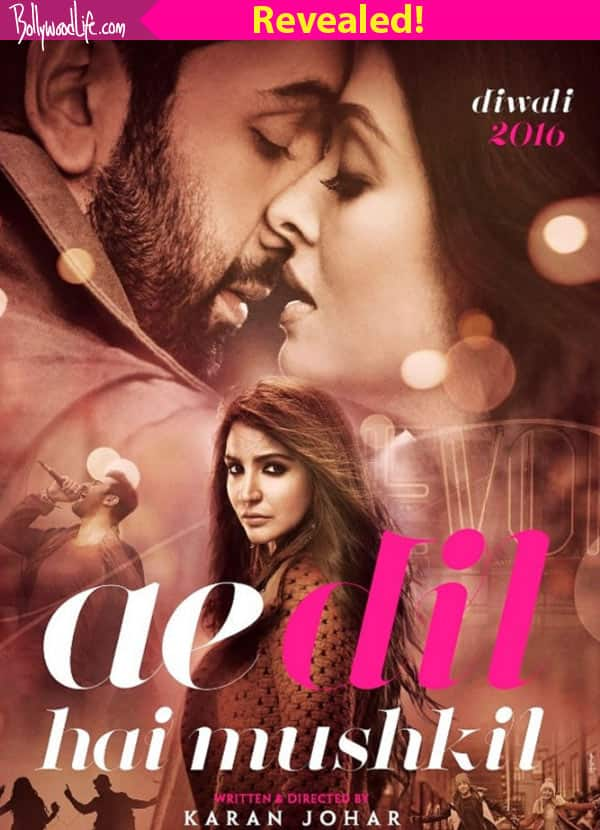 The first trailer of Ae Dil Hai Mushkil has landed, and we are quite overwhelmed by the gamut of heart-touching emotions that the trailer has to offer. The teaser of the film that came nearly a month back had us mesmerised thanks to the Arijit Singh's title track and Ranbir Kapoor's intense eyes. The teaser had a melancholic feeling to it, which gave many, including this writer, an impression that the film is dark and depressing. Perhaps to change that impression, Karan Johar has changed the tone of the trailer and made it lighter. The Ae Dil Hai Mushkil trailer starts off with Ranbir narrating his tale of friendship, infatuation and woe to some unseen listener, quite reminiscent of the Tamasha trailer. The trailer then shows us moments of liveliness and friendship between Ranbir and Anushka, and how they flirt with each other without actually falling in love. The equation later changed when a third person enters  their lives, giving Ranbir a love life – a gorgeous Aishwarya Rai Bachchan. From thereon, the is a turbulent rollerball of events that changes the life of the two protagonists, and nothing looks so hunky dory by the end. And yed, there is Fawad Khan and his beard, that some of the girls around me are finding sexy. And if you check properly, you can also catch a glimpse of Shah Rukh Khan in the trailer as well.
The issue with the trailer these days is that they reveal too much information about the film. Remember how Sultan's first trailer practically gave away the entire plot? Unlike Shivaay, whose trailer despite being nearly three minutes long, nothing much was revealed about the film, except guesses that the film is inspired from Taken and Shiva mythology. Going through the trailer multiple times, and trying to get that Bulleya song out my head (suddenly it's becoming so catchy), we decided to take 15 moments from the trailer that gave away the plot of the film.
Caution: We can go wrong, because to err is human… to forgive is…not Salman Khan!
Okay, let me start off by saying that how 'intelligent' this particular scene looks.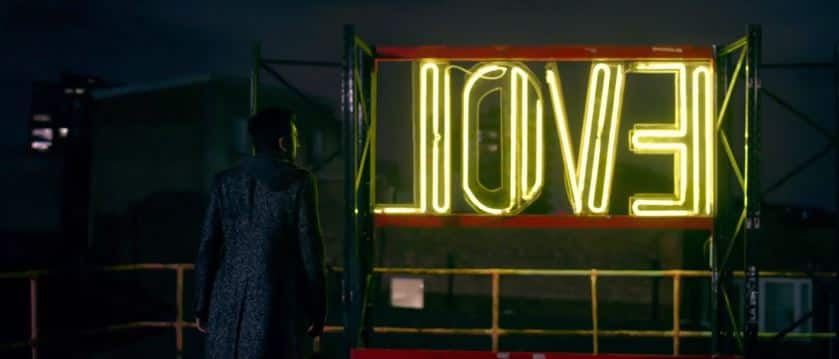 Who would have thought of making a neon sign that's 'Evol' read backwards as 'LOVE'? Oh yeah…Eminem! And his song, Spacebound which had the lyrics 'And love is "evol", Spell it backwards I'll show you!'
Okay getting back to the story, Ranbir and Anushka looks like the best friends…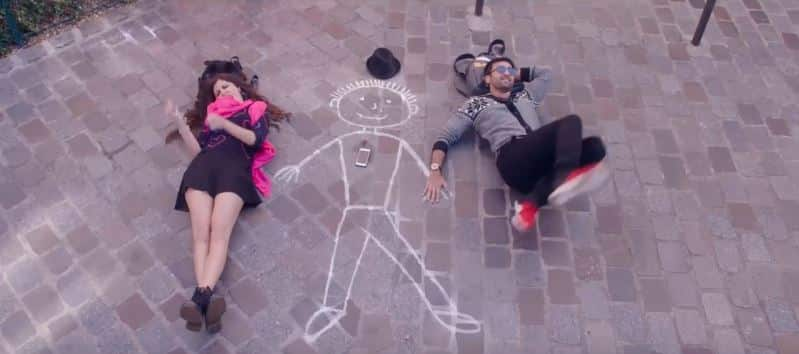 They flirt, have fun, roam around, sing songs, dance and basically do everything as a couple, even though they are not in love…
…just like Rahul and Anjali from Kuch Kuch Hota Hai
I believe they even plan to get married too with each other, may be under family pressure…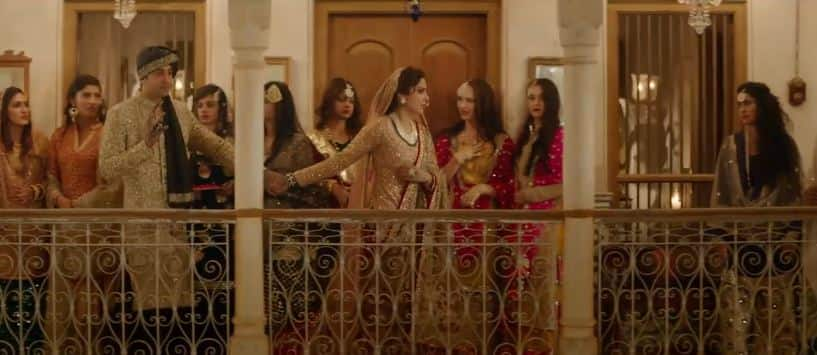 But then Anushka's character might have some doubts, making Ranbir flip the bird, make that two, at her…the marriage is called off!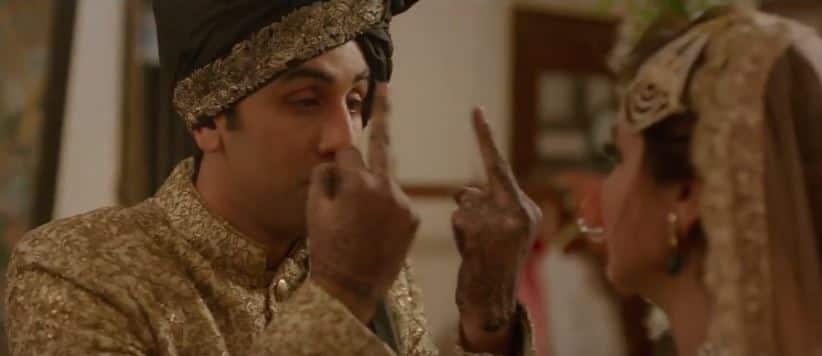 They still remain friends, I guess but their equation changes when a much hotter woman enters the scenario, and Ranbir falls for her!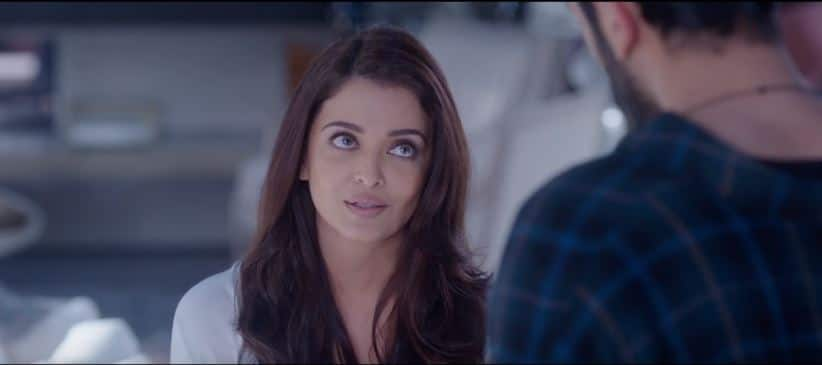 …just like SRK falls for Rani Mukerji in Kuch Kuch Hota Hai…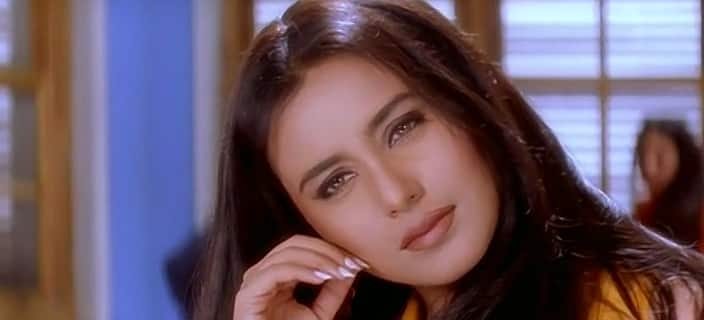 But this is a more PG-13 version of Rahul-Tina lust story, as Ranbir gets hot and heavy with Aishwarya Rai Bachchan.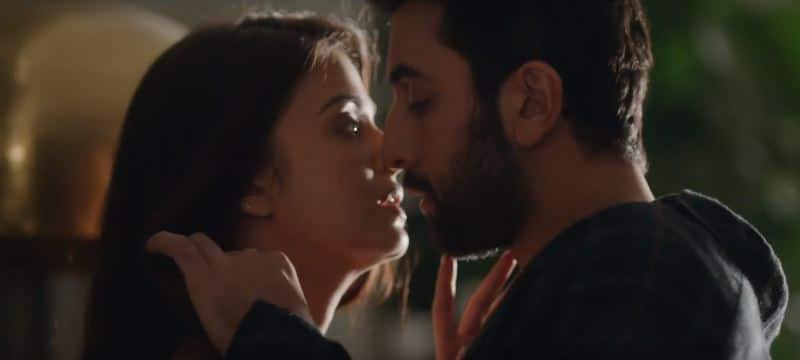 Then comes the best scene of the trailer, in my opinion, when Ash, Ranbir and Anushka have some shayari contest…
Ash says…
Anushka tries to repeat the same, but her expression seems to say she has to recite the entire e=mc2 theory!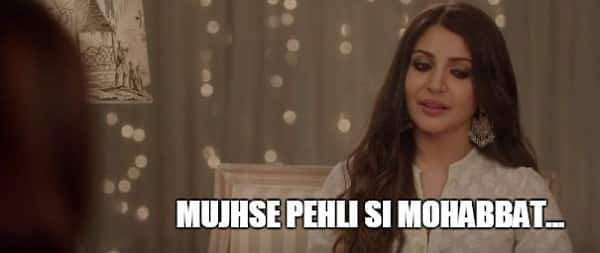 ..So buddy boy saves the day for her!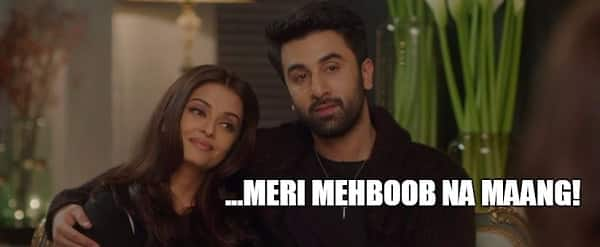 Anuska's expression is priceless! Ranbir doesn't want her to expect him to behave like they used to before!
So basically, this entire scene is the 2016 version of the below scene from…you guessed it right, Kuch Kuch Hota Hai…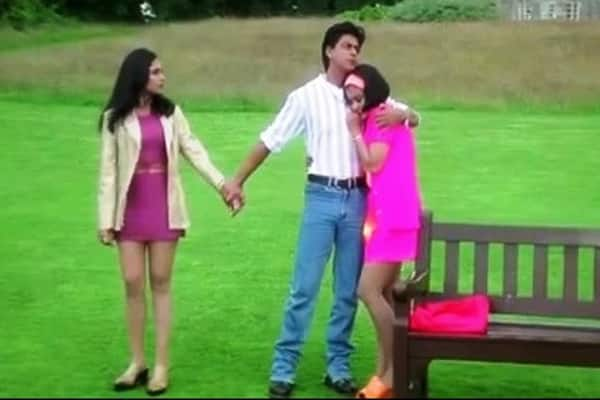 Yeah, sorry we forgot Fawad Khan who is her ex, and a serious ex at that because Anushka tattooed his character's name on her hand…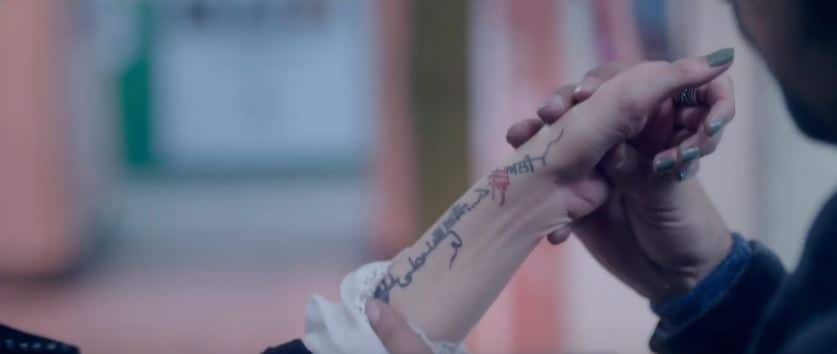 Perhaps, Ranbir forgot to inform Anushka what happened with Deepika when she inked his name. Anyways, Fawad plays a DJ, and his beard shows he is appealing to women, as well as someone who is not to be trusted…Otherwise why would Anushka's character call him her tabaahi?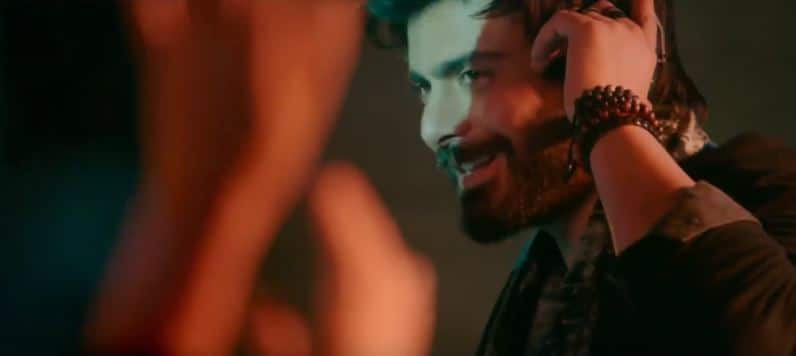 Something bad has happened between them, as Fawad questions what went wrong. I don't know but I am not getting good vibes from this man, despite that distractingly great beard! Seriously how do you make that beard look hot, man? Mine makes me look like I haven't bathed for weeks!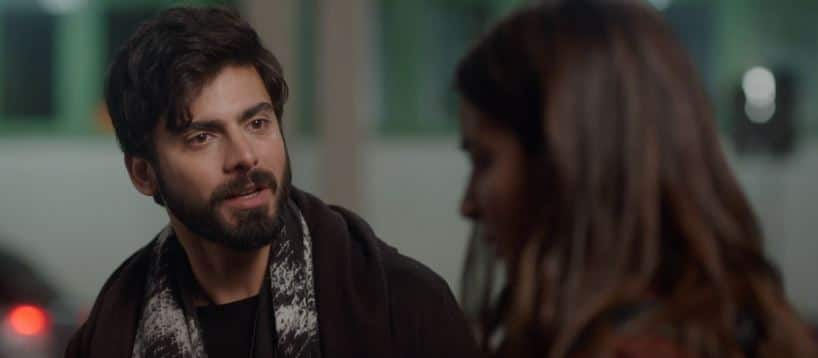 The trailer also shows moments of their love story when everything was hunky dory…and I can't take my eyes of Anushka's legs! Girls, you still have Fawad's beard!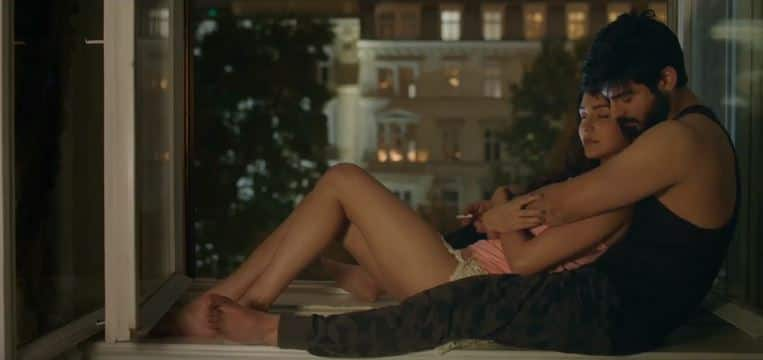 Ranbir also keeps on falling deeply in love with Ash, but I don't believe she has the same kind of feelings back…you know Ishqwala Love!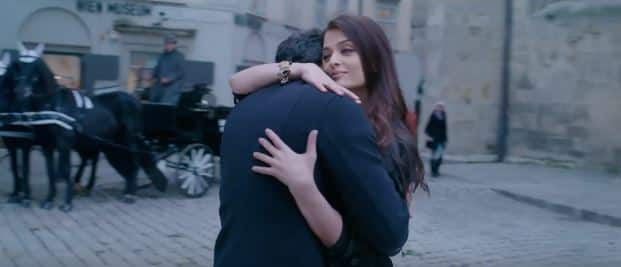 Enters SRK, her ex-husband (if rumours are to be true), and Ranbir could find himself losing the woman he is holding on to!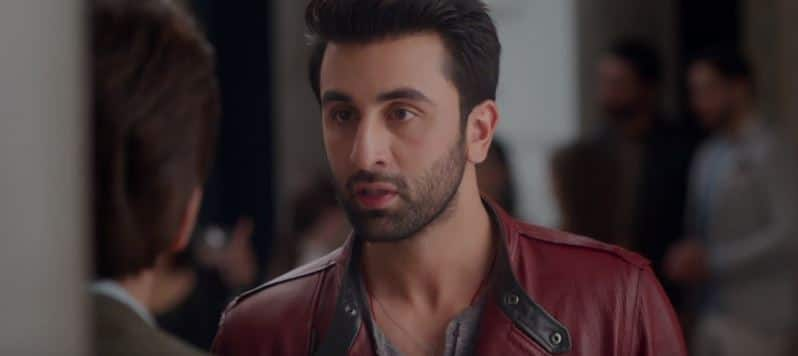 Ranbir may try getting back with Anushka again, but we don't expect a very Happy Ending here! Knowing Karan Johar and his penchant for deaths (Tina in KKHH, Alok Nath in K3G, Kajol's son in My Name is Khan and Rishi Kapoor in SOTY), we can expect another one here!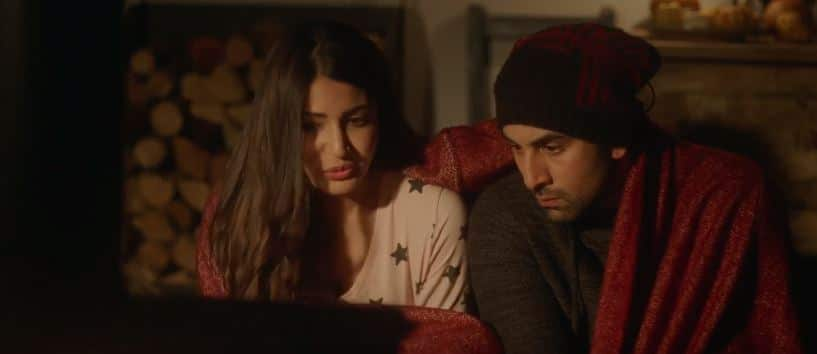 That's all we got from the trailer. Now waiting for October 28 to know how much right we were at guessing the story.
So what do you think of our predicted story?