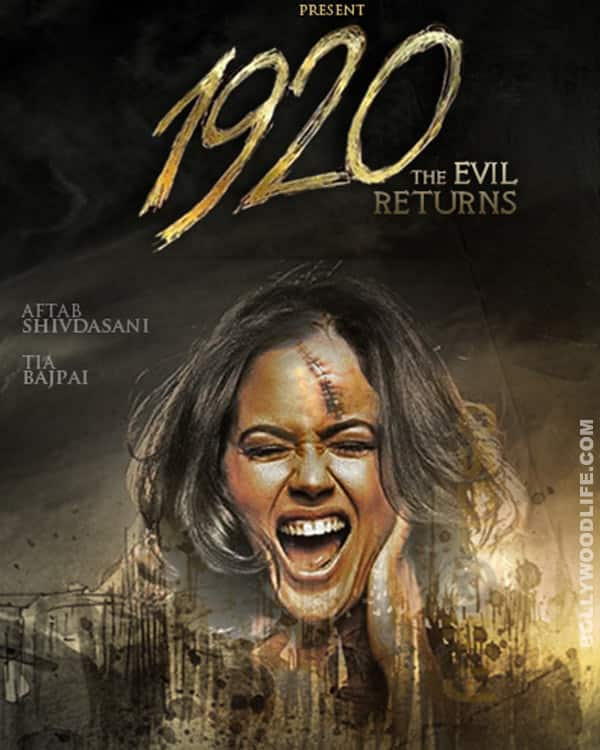 Director Vikram Bhatt's scare fare has all the makings of a terrifying horror flick
Vikram Bhatt's 2008 flick 1920 was a good scary movie, with a great performance by South actor Ada Sharma. Now Bhatt, who loves making horror flicks as much as, if not more than Ram Gopal Varma has come up with a sequel titled 1920 Evil Returns. He chooses his old friend Aftab Shivadasani as the leading man and Haunted 3D actor Tia Bajpai as the possessed girl.
Bhatt continues to make his leading lady look ugly and horrific in the sequel. Just like with Ada, he makes Tia climb walls and hang from ceilings. While Ada was shown eating a cat, he makes Tia (with bloody teeth) crawl animal-like across a room and jump on to people. To make it all more scarifying, he gives her a digitally enhanced evil male voice and maniacal laughter. The scary movie is now officially complete.
But unlike most films in which a couple moves into a haunted house, in 1920 Evil Returns Aftab invites a possessed girl into his home. Bhatt seems to be playing around with every possible horror device in an attempt to give the audience the chills. The trailer is fast-paced and makes you cringe at times. Let's hope that this Bhatt flick is better than the last horror sequel that hit the screens (read: Bhoot Returns).
Watch trailer: