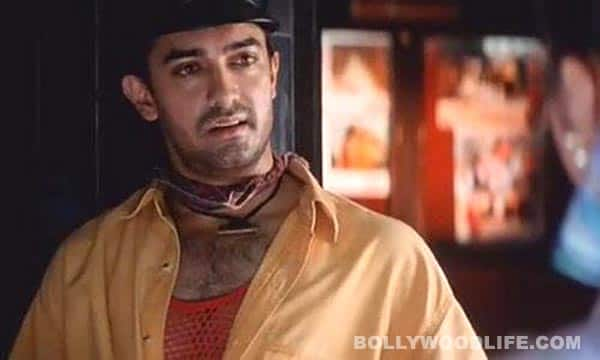 skip advertisement
Mr Perfectionist has been spotted doing roles that didn't conform to his signature image of a chocolate boy. What were they? And which one is your favourite?
Aamir Khan, who was born on March 14, 1965, gained popularity as the chocolate boy of B-town. His soft features, heart-shaped face and tousled hairstyle made a niche in the hearts of young ladies. And he continued with the same look, film after film. In most of his popular movies – Qayamat Se Qayamat Tak, Dil, Jo Jeeta Wohi Sikandar, Andaz Apna Apna, Akele Hum Akele Tum, Ishq, Mann – Aamir was seen as more or less a cute chocolate boy.
But after Mann (1999), which didn't do very well at the box office, Aamir's looks underwent a slight change. The tousled hair gave way to short cropped hair. But long before that a slight dent was made in Aamir's signature image when he tried to break his chocolate boy typecasting by playing a toughie in Ghulam and a tapori in Rangeela.
Also, Aamir's unconventional roles off camera earn a mention. Mr Perfectionist has been spotted lending support to social worker Medha Patkar for the Narmada Bachao Aandolan (in April 2006). He also valiantly supported the Jan Lokpal Bill led by Anna Hazare (in August 2011). Soon after, Aamir decided that he would shoot only for advertisements that voice social concerns. All these make him an unconventional personality off the big screen too.
Here is a list of his atypical film roles. Which is your favourite?