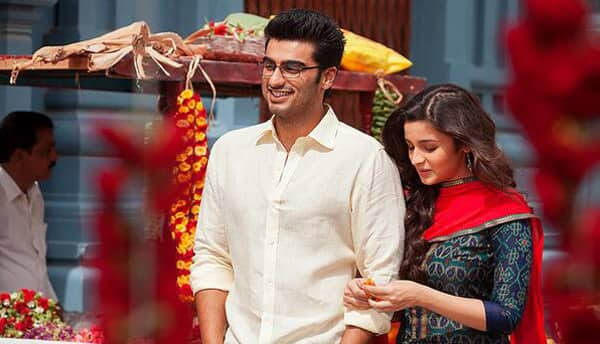 The new song from 2 States is out and we are sure would love it too just like we did
Mast magan is the latest track from Karan Johar's 2 States which stars the very gorgeous Alia Bhatt and Arjun Kapoor in the lead. After releasing two fun college numbers Offo and Locha-e-Ulfat, the makers have finally offered us an out-an-out romantic number. Sung by Arijit Singh and Chinmayi Sripada, Mast magan is a beautiful composition which has a sufi feel it. It's subdued yet very strong and will certainly keep you hooked from the word go. While Ms Bhatt and the Kapoor lad's chemistry is amazing, it's Arijit's voice which takes this song to another level. The talented singer has yet again hit the bulls eye with his melodious voice wethinks. Chinmayi Sripada is equally good but Singh's dumdaar awaaz overshadows everything else. Coming to the video, you get see Alia's South Indian avatar and we must admit she looks stunning. Well, this babe can carry off any attire gracefully it seems. There is Arjun too and we totally love the way how he talks with his onscreen ladylove talk through eyes. The video perfectly syncs with the song and in a way it's like watching  a film altogether. Watch the video and you'll know what we are trying to say.
Overall, Mast magan is worth hearing not once but again and again. At least that's what wethinks. So Bollywoodlifers hear this song, watch the video and tell us if we are right.