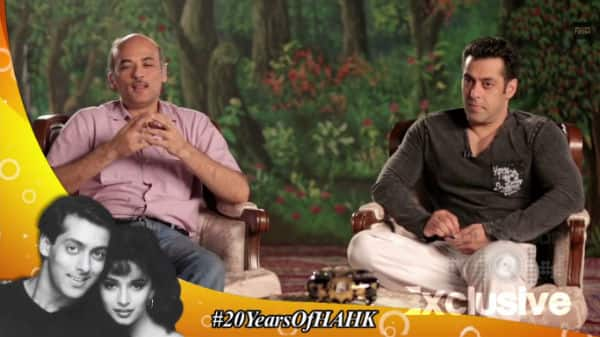 It has been 20 years since the phenomena of a film Hum Aapke Hain Koun was released, and the director-actor duo sit together to chat about their experiences while making the film
For the last 20 years, Hum Aapke Hain Koun…! is a cult romance for the audience. Starring Madhuri Dixit and Salman Khan the film is about familial values and loving relationships.
Both Sooraj and Salman get nostalgic on the day of HAHK's 20th anniversary and talk about how the subtleties in picturisation, the cleanliness in romance and the heart-warming portrayal of family life makes HAHK a special film.
Salman repeatedly calls Barjatya the best director in the country because he truly respects the kind of cinema the director makes, especially its wide audience appeal.
Here are Salman and Sooraj getting candid about HAHK and more…