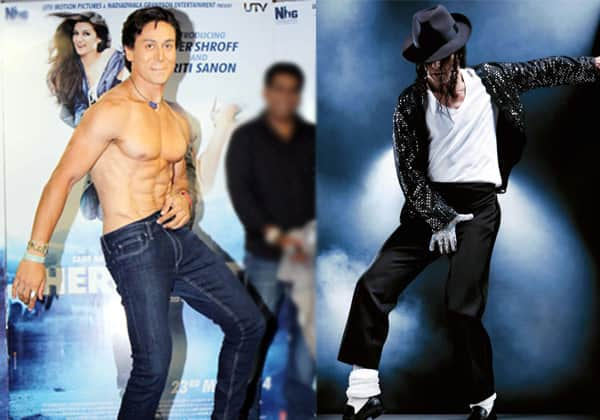 We suggest the Heropanti actor MJ tracks he should include in his tribute
Tiger Shroff is doing a tribute to the King of Pop! Why ? Cause he can dance, and every one who can dance wants to some time in his career do a Michael Jackson tribute. In case Tiger has a dancers block and isn't sure what songs to choose, we give you a list of classic Jackson songs he can dance on…
Thriller
You can't not have a Thriller act in your tribute, it's the biggest selling video album in the world and every generation post Thriller has made attempts to incorporate elements from this classic song! Everything from the red jacket, the dancing zombies and the creepy graveyard has become iconic moments in music video history. We think Tiger could do a fabulous act on Thriller.
Bad
'I am bad', screams MJ in this music video that has won tons of awards and is on every fans favourite list. Tiger would love great in the leather jacket and show some killer attitude in his performance. Bad is a song that has some crazy choreography and the signature 'hand on the crotch' pose that has been aped by every possible singer-dancer.
Smooth Criminal
Jackson does his iconic 'moon walk' in this grand video. We have already seen Tiger do some difficult moves in 'Whistle Baja', but will he be able to master the moon walk ? There can't be a MJ tribute without trying to do the moon walk. While no one can match up to the legend, we think Tiger's efforts won't go unnoticed!