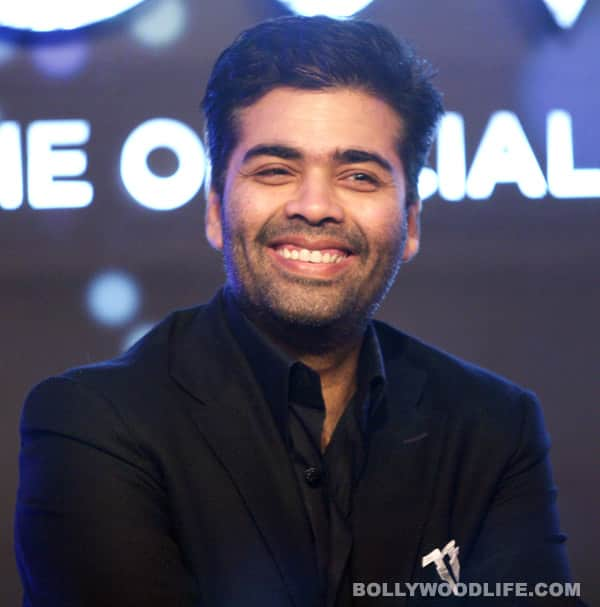 He is undoubtedly one of the most celebrated filmmakers in Bollywood but the best part of being Karan Johar is that he is loved by every B-townie. Well, that's one reason why his birthday parties are such high-profile and of course under the media scanner
Karan Johar will raise a toast with his buddies today as he turns a year older. And we are sure his birthday party will be nothing less than a grand affair with most Bollywood bigwigs gracing the occasion. Though we hear the likes of Kareena Kapoor Khan, Kajol, Kangana Ranaut, Ranveer Singh and Priyanka Chopra won't be attending the grand birthday bash, a lot of other celebs will drop by to wish the birthday boy. While you may not get a sneak peek into Dharma Productions head honcho's glamorous party, here are three reasons why you should keep your ears and eyes wide open while being glued to your television sets today….
A lot has been said about how Shahrukh Khan and his once-open-a-time best buddy KJo have grown apart. Khan's no-show on Koffee with Karan this year only added fuel to the fire. But are SRK and Karan really not on good terms? Well, the Bombay Velvet baddie has always maintained that all is well between him and Gauri Khan's hubby dearest personally. Professionally, the two aren't working together coz King Khan is indeed busy and has quite a few films lined up back-to-back. If what Mr Johar says is true then we are sure his jigri dost wouldn't miss his birthday for anything in the world, no? So follow all the updates on Karan Johar's party to know the exact status of SRK-KJo friendship.
Karan Johar has managed to get every A-lister on his popular chit chat show Koffee with Karan. Well, the scenario wouldn't be any different at his birthday too. So an actor bumping into his/her ex at the do won't be surprising. Considering we all are a bunch of gossip mongers, it's important for us to know – who was cordial with whom and who were ignored royally, right? Guess that's one reason why even celebs don't skip KJo's birthday party…Wink wink!
Also, the filmmaker-actor-TV host is the only celeb in B-town who shares great rapport with the three warring Khans. While Shahrukh and his arch rival Salman Khan are known to time their exits and entries at social events, it would be interesting to see what happens at Karan's party. Will King Khan, the bhai of Bollywood and Mr Perfectionist party together? Watch out for…you know what…giggle! And not to forget, the juiciest gossips come out only from such star studded events, hai na? Who has patched up, whose cold war hasn't ended and who's going around with whom – thank Mr Karan Johar coz you might get all your answers today courtesy his birthday party!