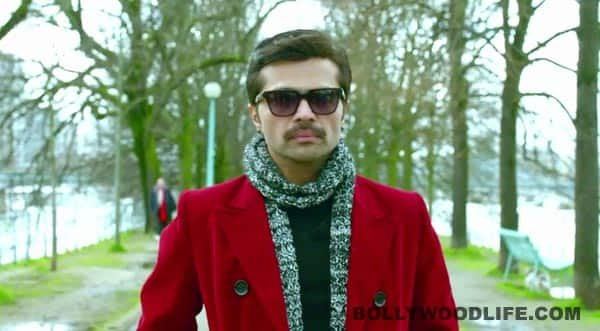 The singer-turned-actor was on a stringent diet for his action thriller The Xpose. While composing the song Ice-cream Khaungi, Himesh had promised director Ananth Narayan Mahadevan that he will not eat ice-cream till his movie becomes a hit. We list three solid reasons why Himesh should start relishing the cold treat
Believe it or not but it's a fact that Himesh Reshammiya starrer The Expose has made money at the box office. We told you how the singer-turned-actor had recovered Rs 15 crore even before his film hit the screens. And now going by the numbers, one can safely say that movie has made money at the box office since it has raked in another Rs 15 crore within the first five day of its release. Party toh banti hai, Himess bhai!
What is more interesting though is the fact that Himesh, who seemed to have taken an inspiration from the size zero babe of B-town Kareena Kapoor, was on a stringent diet. He has been saying a loud NO to ice-creams to retain his slim figure in the movie. But now Himesh is all set to enjoy ice-cream now and we at BollywoodLife have three good reasons why he should indulge by all means!
Beat the heat: Himesh made a scorching appearance on the silver screen with his thin-as-stick bod with The Xpose. While the movie may not have got us excited Himess' entry as the cop-turned-superstar raised the mercury amidst the Election 2014 results. It certainly is time to beat the heat!
Living his own number: What better excuse can Himesh come up with to live that quirky number with hilarious lyrics (Ice-cream khaungi ) than to locate an ice-cream parlour and simply tuck in!
Glucose anyone?: After following a stringent organic diet with a rigorous training for close to six months, all Himesh needs is a massive dose of glucose. Honestly speaking, we want our chubby bhai back, don't we?