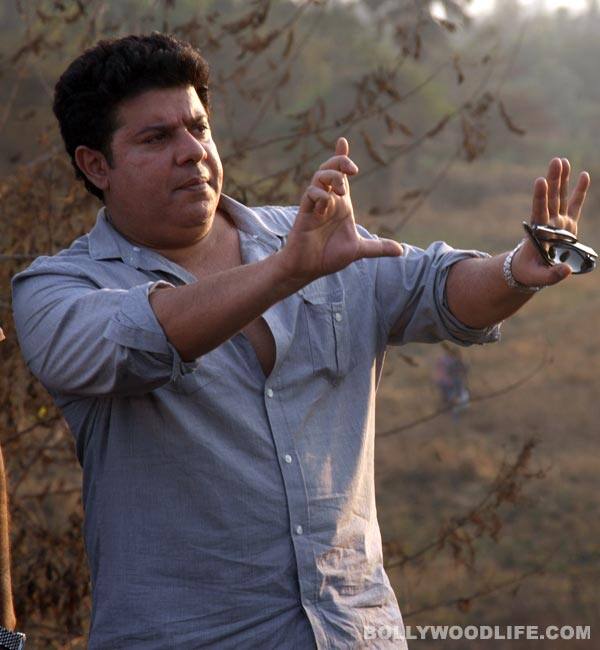 Farah Khan's brother may have tasted success with Housefull and Housefull 2 but his latest comic caper hasn't managed to impress the critics at all. Is it time for Sajid Khan to give up on comedy genre? Absolutely yes…
We all know slapstick comedy is Sajid Khan's forte. After Heyy Babyy did well at the box office, Khan struck gold with the Housefull franchise. But then the filmmaker ventured into a different territory and gave us Himmatwala which turned out to be dud. And now Khan has made his comeback with Humshakals which is out-an-out a comedy. But sadly the film is nowhere close to being a rib tickler. In fact, many have thrashed the movie left right and center on the social networking site Twitter. Well, we aren't surprised coz Humshakals is indeed like an endurance test which I am sure very few can pass. So has Sajid Khan lost his comic charm? His latest offering seems to be nothing less than a torture so the answer would be – Hell yeah! But apart from that, we list down three reasons why Mr Sajid Khan should bid adieu to his favourite genre ASAP.
Firstly, we don't understand how Humshakals can be a tribute to comic legends like Kishore Kumar and Jim Carrey… even in the humblest way. Coz vulgarism was never a part of any Kishore Da films and Humshakals thrives on it. And if Khan thinks his latest venture is like Jim Carrey's Dumb and Dumber then wethinks he is totally wrong. You can't make a Hindi version of a Hollywood film which released 25 years ago that too in typical Bollywood style.
Also, a comic film is supposed to make people laugh and not offend. But Jacqueline Fernandez's ex-boyfriend doesn't get the point it seems. Watch Humshakals and you'll agree with us.
Lastly, "The biggest achievement of #Humshakals is that it has made even Himmatwala look like a blockbuster." There you go..that's the most important reason why Sajid Khan should stop making comedy movies. FYI – The above comment was posted by someone on Twitter.