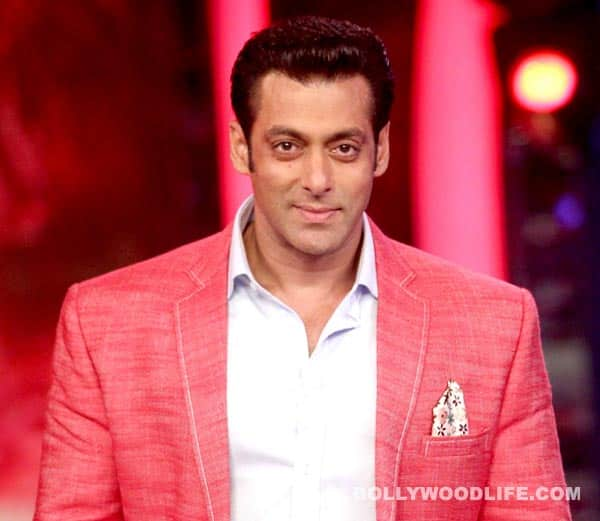 Though Sr Khan doesn't want a biography to be written on Salman, wethinks the Being Human star would be better off with one. Read on to know why we say so
Salman Khan is one actor who has always managed to stay in the news. Be is his professional life or personal, everything this Khan does instantly grabs headlines. Such is Sallu miyaan's star power. No wonder, many have often thought of penning down his biography but sadly that hasn't happen and won't in near future as well courtesy his father Salim Khan. According to a report in TOI, a senior journalist recently met the veteran scriptwriter to seek permission to write about his eldest son. However, Salim saab declined the proposal and said, "Men should never write their stories." We know the Sholay writer wants to keep the mystery around his son's life intact but we give you three reasons why Salman Khan's biography should indeed be written
This year we saw Dabangg Khan finally gracing Karan Johar's popular chit chat show Koffee with Karan. And as expected the KWK episode was nothing less than dhamakedaar courtesy Sallu miyaan and his antics. While the superstar spoke openly spoke about his arch rival Shahrukh Khan, which we totally appreciated, what really caught our attention was his virgin confession. We dunno what the Kick star was thinking but his shocking revelation sure had everyone in splits including the host of the show. If there is a biography on Salman, then the actor won't have to lie on the national television, no? Would be so much less embarrassing for him and us as well!
Also, a lot has been said about SK's personal life. From link-ups to break-ups, Sallu's colourful love life has always been in the limelight. And though the Jai Ho actor has earned the tag of Bollywood's bad boy, he has never really tried to clear his image and we wonder why. Coz taali ek haath se nahi bajti, hai na? Whenever Salman has been asked about his relationships, the actor has stayed mum. If it's hard for Aamir Khan's jigri dost to speak about his relationship ordeal then wethinks a biography would certainly serve his purpose. Plus, we'll get to know who all actually feature in Salman's list of exes. Now everybody wants to know that, hai na Bollywoodlifers?
Lastly, we have all heard about the big fallout between Salman and SRK that took place at Katrina Kaif's birthday party in 2008. Media reports claimed that SK lost his cool coz Gauri Khan's hubby dearest said something not-so-great about his ex-girlfriend Aishwarya Rai (now Bachchan). In no time, things got ugly and the rest his history. However, no one exactly knows what happened on that night. If Salman's biography is penned then the truth about the big fight between these two superstars will be out and the guessing game will stop.