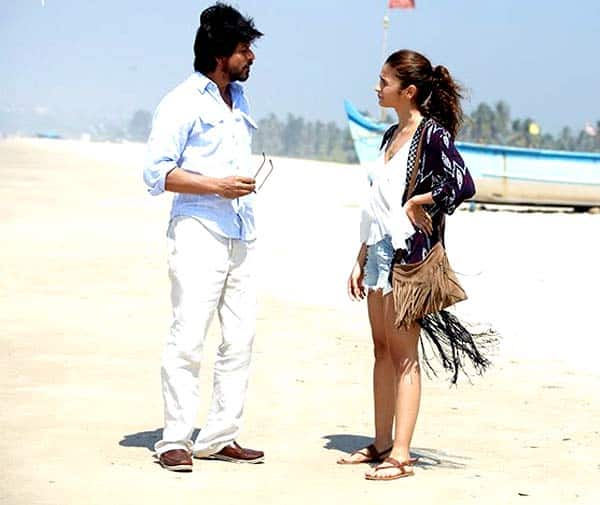 Shah Rukh Khan and Alia Bhatt's Dear Zindagi is going strong at the box office. With Rs 47 crore, the film has managed to prove to all that it is a hit. It also proved that if you have good content and amazing performers in your film, you can create records even with small films. Yes, Dear Zindagi has created a few of them that we would like to know.
Shah Rukh Khan's least expensive film in last 5 years
When it comes to Shah Rukh Khan, you expect grand scale and huge budget because both as an actor and producer, he is an indulgent guy. He loves lavishness in whatever way possible. Remember those BMWs going up in the air in Dilwale? That's how Shah Rukh usually rolls. But Dear Zindagi is a far cry. Here, he is both the actor and the producer and yet, the film has been made at a shoe-string budget. Including P.A., the film has been made with just Rs 35-40 crore and has already earned Rs 47 crore in the domestic box office. In last 5 years, he had done expensive films like Dilwale (100 crore), Happy New Year (150 cr), Chennai Express (115 cr) and more such films.
Second highest first week grosser for a female centric film
Many would argue that Shah Rukh Khan is a part of this film which makes it his. But truth be told, he was in the supporting cast. He guided Alia Bhatt in the film who was the central character here and people loved this equation so much that the film has earned Rs 47 crore in just 7 days which is the second highest first week grosser after Tanu Weds Manu Returns' Rs 70. 02 crore. Alia, it's time to celebrate.
Gauri Shinde's biggest hit ever
Gauri Shinde knows the nerve of urban audience perfectly. Her English Vinglish highlighted a side of women of every household who are struggling to speak in English. They want their kids to find them happening too by learning English. No wonder that the film got a tremendous response and earned Rs 34. 86 crore in total. But Dear Zindagi, her second film, went past that number long back. That makes it her biggest hit ever.
With the way the film is going at the box office, it might add some more records to this list and for that, you have to stay tuned to this space.