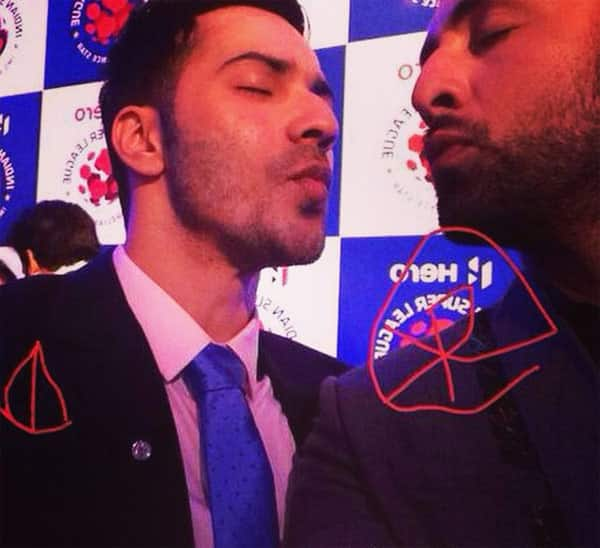 These pouty actors came together for a steamy selfie at the Hero ISL League and here is all we could think of…
Ranbir Kapoor and Varun Dhawan are giving some serious competition to all the actresses (read Deepika Padukone) at the air-kiss selfie business! For a macho football event for which these two hunks came together, this was a rather effeminate pose to pick for a selfie! Here is what we think Ranbir and Varun are trying to tell us…
They couldn't be more ready to adapt Brokeback Mountain to Bollywood! Perhaps these stars are more than eager to step into late Heath Ledger and Jake Gyllenhaal's shoes and recreate the 'most touching love-story of two young men'.
Better than Brokeback, looks like this selfie is a hint to Karan Johar and Tarun Mansukhani to quickly make Dostana 2! These boys seem to be giving Abhishek and John a run for their money, don't you think?
This selfie could also be trying to tell Deepika Padukone and Alia Bhatt to 'pucker up' or 'up their selfie game'!
Whatever it is we are just loving the air-kissing floating around in this click! Don't you find it adorable too peeps?