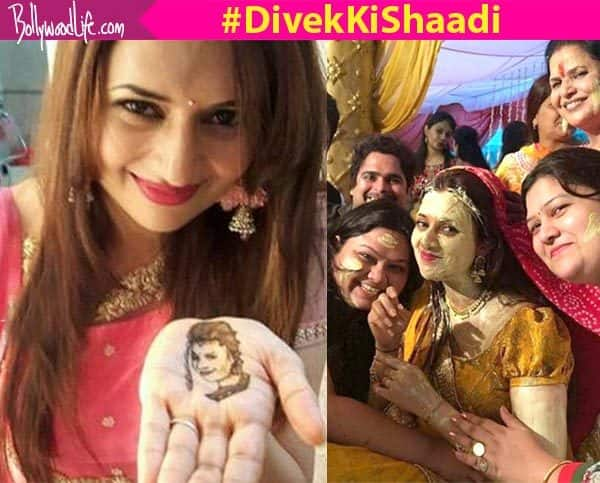 skip advertisement
We bet you haven't seen these pictures from Divyanka Tripathi and Vivek Dahiya's wedding
Divyanka Tripathi and Vivek Dahiya's wedding has gone on to become the most talked about event of the year. I won't be exaggerating if I say their wedding was a bigger affair than Salman Khan's Sultan release and IIFA 2016.
People want to know each and every detail of their wedding – from their outfits, the venue, to their guest list. Just when we start thinking that we are done showing you each and every picture of their wedding, the couple or their fans come up with a new picture.
We are sure this Divek fever is not going to die down any time soon. Atleast till they return back from their honeymoon! Divyanka and Vivek had always wanted their wedding to be a grand but private affair. That's the reason why their friends from the TV industry weren't invited to their wedding at Bhopal or for their reception at Chandigarh. It was because of the overwhelming love of their fans that the couple allowed media inside their events. They not only expressed their warm feelings towards their fans for their support but also thanked the media for travelling from different parts of the country to cover their wedding.
Divyanka Tripathi has been giving all the brides-to-be their wedding goals – from inscribing Vivek's name in her mehendi, designing her jewellery on her own or having a song for themselves! We are sure girls are taking note of the minutest detail of her wedding. And why only girls, boys too have a lot to learn from Vivek. Not only has he proved to be an equally fun-loving groom, he has left no moment to woo his wife – from seeing her off at the airport when she left for Bhopal to giving her a bouquet right after marriage. These two are the most cutest couple ever!