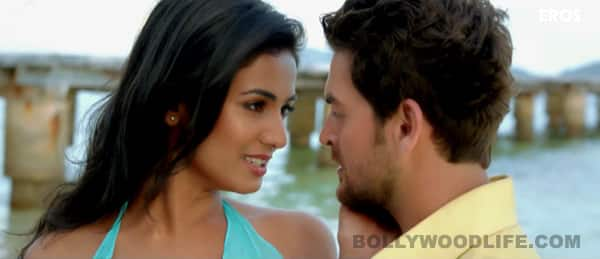 The stunning cinematography in this romantic song from 3G just blows your mind
Kaise bataaoon is one such dreamy song from the supernatural horror flick 3G where Neil Nitin Mukesh and Sonal Chauhan are seen whispering sweet nothings into each others' ears as they frolic on a deserted virgin beach and make out like a passionate couple!
Spending time together on a deserted beach is what most people in love dream of, and it's not often that they can realise this fantasy. And so, folks turn to the silver screen to see their romantic notions being played out by B-town couples.
KK and Sonal Chauhan render a tune that is perfect in melody and tune. Watch it for the stunning locales and the chemistry between the two actors!