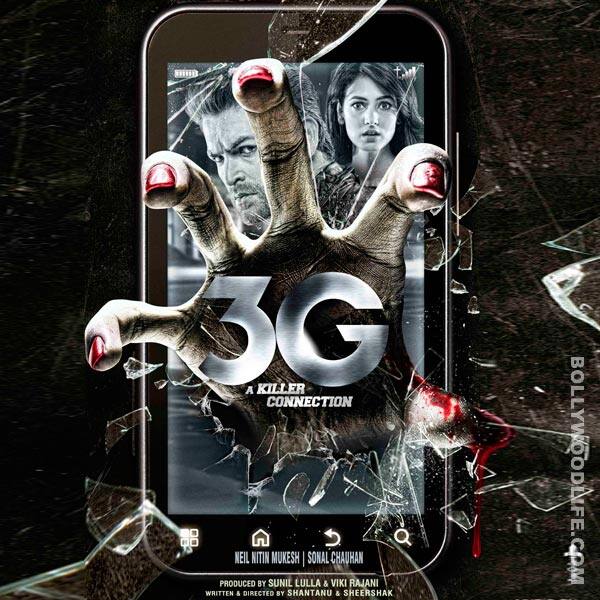 The supernatural thriller starring Sonal Chauhan and Neil Nitin Mukesh looks slick yet overplayed
Horror is the flavour of the day, with movies that are sad rip-offs of lesser known B-films faring decently at the box office these days, and 3G it seems walks that line. One look at the freshly released trailer of this Neil Nitin Mukesh-Sonal Chauhan starrer tells us that it is a formula horror film, yet the slick action sequences do look promising.
The trailer shows Neil coming across a second hand cell phone that runs on 3G service. He gets a prank call from a female, with a voice that sounds like a cross between Gollum from Lord Of The Rings and Kangna Ranaut, and the call seems to be altering his personality. His evil twin version is seen grinning from ear to ear and even attempting a shocking bathroom murder on the pretty Sonal Chauhan!
With flashy action scenes and exotic locales (shot in Fiji Islands), the movie looks interesting enough to warrant a first look. So check out the trailer until we get you more info on this supernatural thriller with a weird title!
[jwplayer mediaid="177002″]