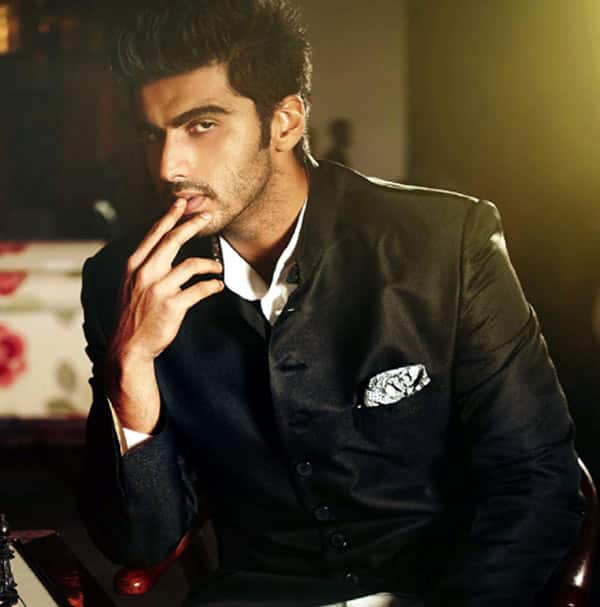 Here's some inside scoop on the birthday boy who turns 29 today
Arjun Kapoor has come a long way. From being an assistant director to Nikhil Advani on Kal Ho Na Ho, he's made it into the 100 crore league in a very short time. With 2 States hitting the bullseye and emerging as one of the biggest hits this year, Arjun has a lot to celebrate this year. 
We bring to you five things and secrets that you didn't know about Arjun:
– Arjun is a die hard Salman Khan fan. Despite being his protege, the actor has always loved Salman growing up and even watched all his films. Salman not only trained with Arjun but also taught him the basics of film making. Arjun was also dating Salman's younger sister Arpita for quite some time.
– His nickname in his 'fat days' was Fubu. His friends Karan Johar and Priyanka Chopra still call him Fubu! However, he doesn't quite like that name anymore and gets angry if anyone who isn't that close to him calls him that name!
– Like every Punjabi boy, Arjun is a die hard foodie. He loves his chicken tandoori and biryani. In fact there is a joke that if there's a house party happening, Arjun will turn up to relish the food!
– He was the first choice for Ek Villain before Siddharth Malhotra. However, he didn't want to play another negative role after Aurangzeb bombed at the box-office.
– Arjun is addicted to football and can spend hours watching matches. He also loves to play the sport whenever he gets time off!