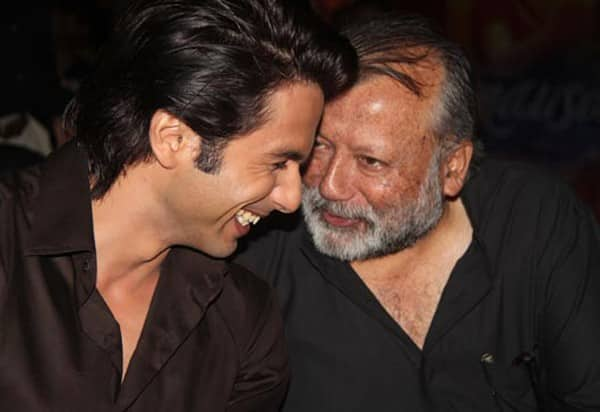 Sr Kapur turns 60 today!
Born on 29 May, 1954, Pankaj Kapur is a 3-time National award winner and is considered as the Walking Acting school of India along with other actors like Naseeruddin Shah, Om Puri, Kay Kay Menon and Irrfan Khan. On the occasion of the Office Office actor's birthday we have a few suggestions to make. No we don't want to give any advice to the veteran actor, we mean his son Shahid Kapoor. The Kaminey actor who had hit a rough patch in his career before the success of his latest film R…Rajkumar defintely has a lot to learn from his versatile father. Here is a list of 5 lessons Shahid Kapoor can learn from his father:
· We would like to see the Kismet Konnection actor experiment with a variety of roles onscreen. Playing the run-of-the-mill lover-boy characters will just not do! Watch and learn from daddy, Shahid!
· Perhaps, venturing into the field of stage theatre will give the Paathshaala actor better perspective in the arena of acting and it might just polish his immense acting potential for the future. Who knows?
· Better sense must prevail while signing scripts. Blindly signing for films one's alleged lady-love has agreed to feature in has rarely worked wonders for an actor's career. Look at how Pankaj Chopra nailed it with his career decisions of signing films like Maqbool, Dharm, Ek Doctor Ki Maut etc.
· Some amount of versatility in acting needs to be brought to make an impact on the audience. Just like how Pankaj Kapoor pulled off some widely different characters ranging between a Maqbool and an Office Office!
· Settle for someone talented like Supriya Pathak. Atleast your partner's career achievements will make you less mopey about your bad break-ups
We hope that Shahid takes our advice seriously and Pankaj Kapur gives us some more of his phenomenal acting talent to feast on in the years to come!