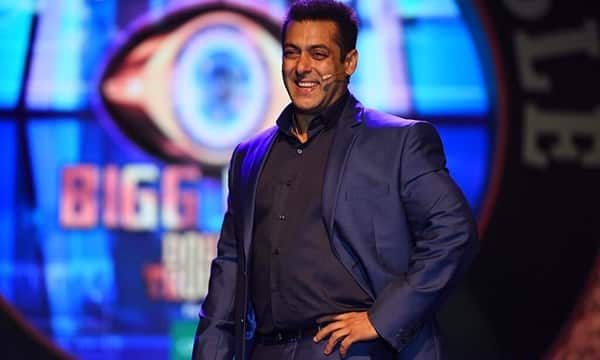 Salman Khan and his dialogues are partly one reason why we love Bigg Boss. Not only is this the most controversial reality show on Indian television but its much awaited promos have already created a stir. The tenth season on Bigg Boss will be back this month with some new controversial guests and new twists. But the same old Salman Bhai. There are people who instantly go into Bhai's good books and then there are people who despise the Bajrangi Bhaijaan actor. Actors and models like Gautam Gulati, Armaan Kohli, Elli Avram etc. have been mentored by Salman Khan and even recommended by him in the film industry. People have taken an instant liking for Salman Khan in the show but have also had nasty fights with the actor.
While the guest list for Bigg Boss 10 still remains a mystery, we look at some of the most common dialogues on the show by Salman Khan. Be it for sympathy points or to attract attention, the dialogues have popularly become synonymous to the participants using them. And Bhai has been known to create quite the controversy with just his words, we all know that. Through all the seasons of Bigg Boss, we have seen everything from fights and friendships to love affairs and brotherhood. So we are already all set to sit through another season of Bigg Boss and we couldn't be more excited! We can't wait to find out who the final celebs are who will be seen in the Bigg Boss house. While we wait for the much awaited guest list to come out, let's have a look at some of the lines from the show that have been used a lot and have been stuck in our heads ever since. (ALSO READ: Elli Avram, Ashmit Patel, Armaan Kohli – 5 Bigg Boss contestants that Salman Khan mentored)
From: Season 1, 6 and 7
Participants: Rahul Roy, Navjot Singh Sidhu, Gauahar Khan
Dialogue: Kabhi toh stand liya karo (You should take a stand sometimes)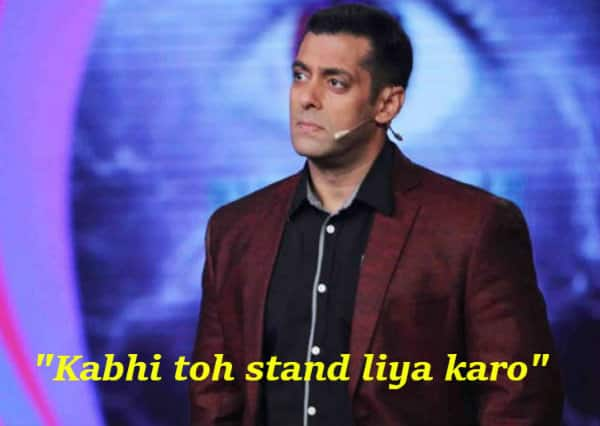 If you can't take a stand in the Bigg Boss house, then you are bound to be called a coward or a diplomat. This is how several contestants have been accused in the past. While actor Rahul Roy was often referred as a diplomatic character because of his reserved nature, cricketer and television personality Navjot Singh Sidhu was called a coward by fellow contestant Sapna Bhavnani. On the other hand, there were some like Gauahar Khan as well who had an opinion on everything. She had often accused people for not taking stands in the house.
From: Season 2 and 7
Participants: Raja Chaudhary, Kushal Tandon
Dialogue: Darwaza kholo Bigg Boss varna main kud ke chala jaunga (Open the door Bigg Boss or ill jump from the wall)
We are sure in every season, some or the other contestant has threatened Bigg Boss to jump from the wall and run away. However, the ones that we promiently remember are Raja Chaudhary from season 2 and Kushal Tandon from season 7 who probably took cue from the former. While Raja jumped from the wall, took a stroll and came back, Kushal re-entered the house after a few weeks. Gauahar's boyfriend had threatened the authorities several times, before they finally let the actor move out of the house.
From: Season 5 and 6
Participants: Juhi Parmar, Delnaaz Irani
Dialogue: Mere Pass nominate karne ke liye koi reason nai hai (I don't have a reason to nominate)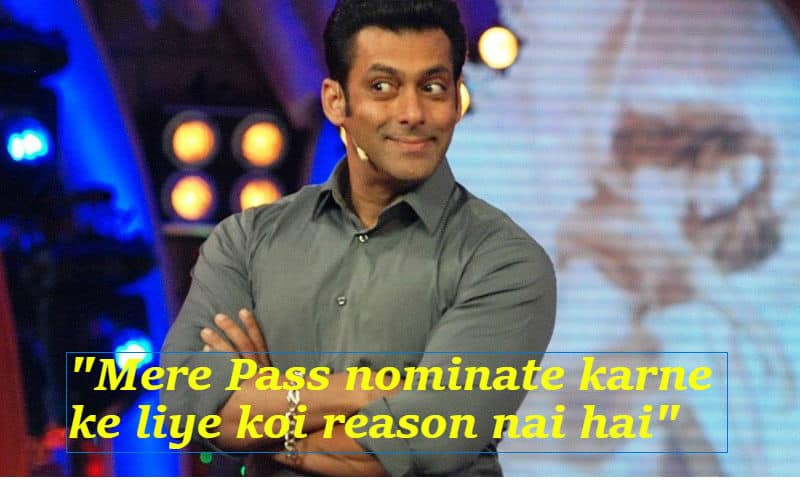 These television actresses survived on sympathy votes. Maintaining their ideal onscreen image, Delnaaz and Juhi hardly spoke ill for anyone. However, their 'Miss goody two shoes' strategy was also evident in the confession room. When asked for an appropriate reason to nominate a fellow contestant, Delu and Juhi often acted innocent and said, "Mere Pass nominate karne ke liye koi reason nai hai." Yea, right ladies! Well played, we must say!
From: Season 4, 6 and 7
Participants: Dolly Bindra, Imam Siddique, Armaan Kohli
Dialogue: Haath laga ke toh dikha (Touch me if you can)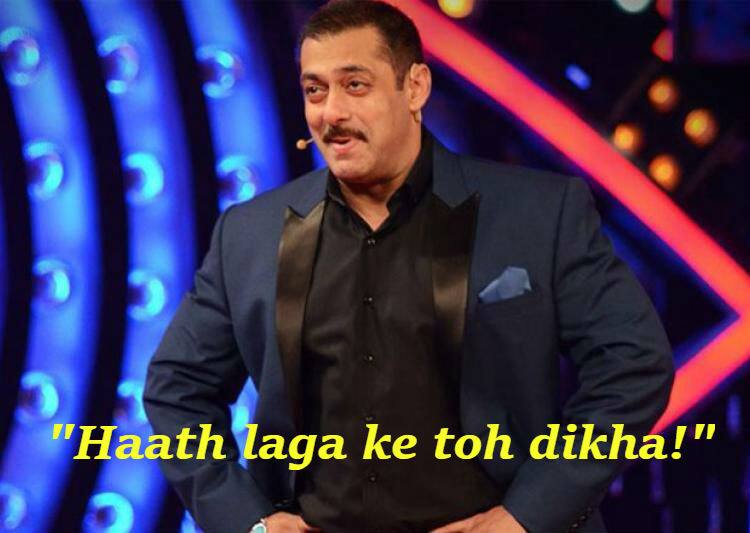 These so-called macho men, and woman, of the Bigg Boss family were always ready to pick up a fight. While Armaan in season 7 left no stone unturned to provoke Kushal, Imam had probably fought with everyone in his season. And we need not say anything about Dolly Bindra. You could hear her yelling even with TV switched off. Her fights had created the maximum noise. And what we heard the most in all these fights was that one empty warning, "Haath laga ke toh dikha."
From: Season 1, 5 and 6
Participants: Bobby Darling, Pooja Misrra
Dialogue: Main yahan nahin so sakti (I can't sleep here)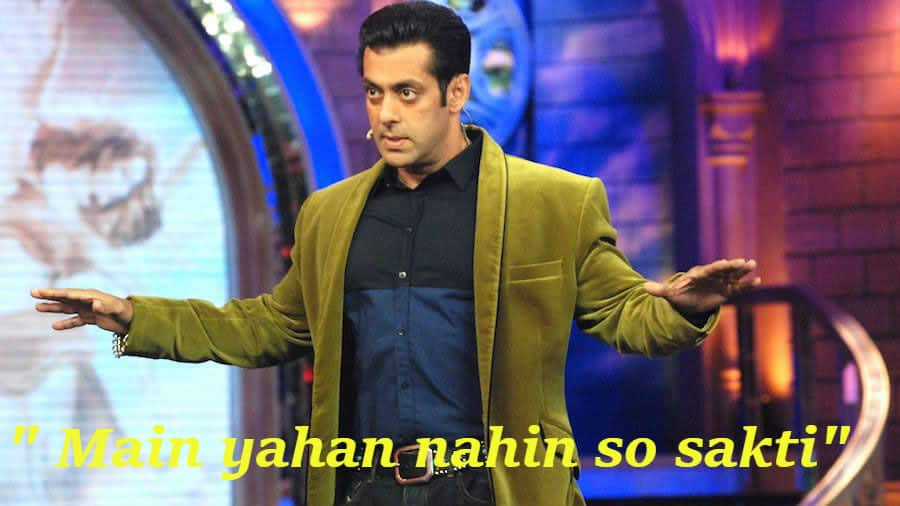 While many had kept their starry tantrums at home, there were others who used them to their advantage in the house. In season 1, Bobby Darling refused to sleep with the boys, though she had an option to choose her preference. In season 6, due to her constant differences with the housemates Pooja was often spotted sleeping on the sofa as she didn't want to share the same room as others.
Well we must say these strategic moves worked well for our controversial stars. Right peeps?