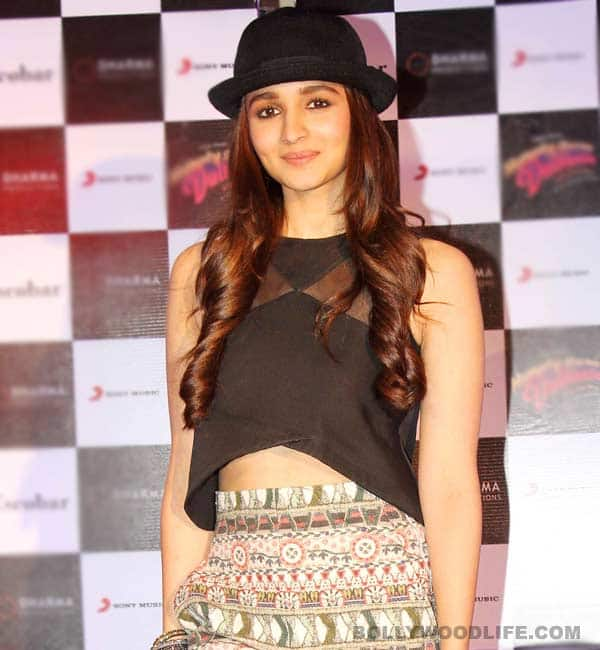 She is just four films old but there is a lot that most B-town celebs can learn from Ms Bhatt
Alia Bhatt is surely a superstar in the making but she became the butt of jokes after she appeared on Karan Johar's chit chat show Koffee with Karan not too long ago. The young starlet got a general knowledge question wrong and soon social media was abuzz with Alia memes and trolls. While any other celeb in Alia's shoes would have given a royal ignore to the whole episode, the 2 States actor has done what no one would have dared to. The talented actress has shot a video which screams I-DON'T-MIND-LAUGHING-AT-MYSELF. Titled Genius of the Year, the video has gone viral on internet and we are pretty sure you'll have seen it by now. While we totally loved Alia's idea of getting back at those who called her stupid, we also list down 5 reasons why wethinks she is the coolest celeb in tinsel town:
We all know the SOTY babe comes from a family where everyone is strong-headed and highly opinionated especially her filmmaker father Mahesh Bhatt. Well, we are glad that Alia has picked up these two qualities very rightly and she also knows how to conduct herself. Considering she is just 21, its great, hai na?
The way young lass  has tackled the whole Alia-is-dumb situation is extremely commendable. We bet none of her contemporaries would have done the same. When most B-town beauties believe in being diplomatic, Mahesh Bhatt's beti believes in joining the crowd and laughing along with them. So what if its on herself? You can't make others laugh until you learn to laugh at yourself, right?
Professionally too Alia isn't afraid of taking risks. Her second film itself was an intense drama and she nailed the role quite well. Most starlets don't experiment in their initial days but the Highway actress took the challenge head on.
While Pooja Bhatt's sister looks confident onscreen, she is pretty much the same off screen too. Even in her interviews she doesn't mind speaking her heart out. Something most celebs are scared of.
Lastly, she maybe compared to Kareena Kapoor Khan but Alia Bhatt is in every way her own self. She has her own style of dressing, she is non-filmy in real life and doesn't hide from the paparazzi even if she is not dressed to pose. That's says a lot about her confidence, no?