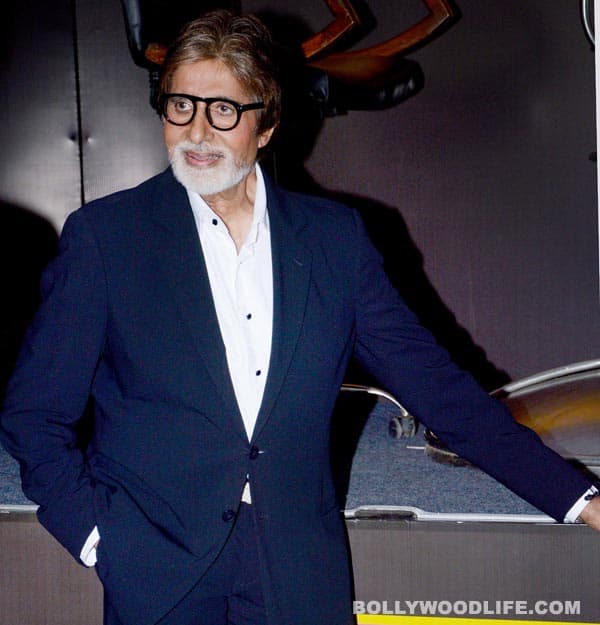 Yogen Shah
Big B turns 71 today but he still sets heartbeats racing like no other actor can. How does he do that? Let us count the ways…
Amitabh Bachchan has been a heartthrob through all his years in the film industry. But what makes him stand out in the galaxy of stars that lights up Hindi cinema? The six foot-something actor doesn't impress only with his height and long legs, but with the way he carries himself as an individual, now a senior statesman in the industry. What makes his style so unique?
Bachchan's hairstyle is a good place to start. Ever since the '70s Amitabh's hairdos have been the talk of the town; each time he changed his style, it made news. Be it in Don, Satte Pe Satta, Aakhree Rasta or his films from 2000s like Kabhi Khushi Kabhie Gham, Aarakshan or Satyagraha, Big B's hair has grabbed attention.
Another remarkable statement that Bachchan flaunts is his white beard. Though he has maintained a brown-dyed mane for a long time, his beard is staunchly silver and boy, he looks hot, doesn't he?
Have you felt cold shivers running up your spine when Amitabh looks through his black-rimmed glasses? Well, now that is a droolworthy senior citizen, no? With or without his spectacles, AB rocks!
Can you name any other man who looks as hunkalicious as Amitabh does in a suit? We certainly can't! The actor doesn't need to take off his shirt or drop his towel to increase his fan following. And be it a tuxedo or a traditional kurta, with those long legs and square shoulders draped with an antique shawl, he looks classy, influential and sophisticated, hai na?
And Big B has a definite shoe fetish. The last time we asked, we were told that he hooked pairs of dangly earrings on to his jootas to make them unique. Those did grab attention!
So as we wish the eternally angry young man a very happy birthday, we hope he continues to rule with his heart-winning appearances!
Also Read: Amitabh Bachchan birthday special: Who looks best with Big B – Rekha, Jaya Bhaduri, Rakhee, Tabu or Jiah Khan?
Amitabh Bachchan birthday special: 10 dumdaar dialogues of the superstar!