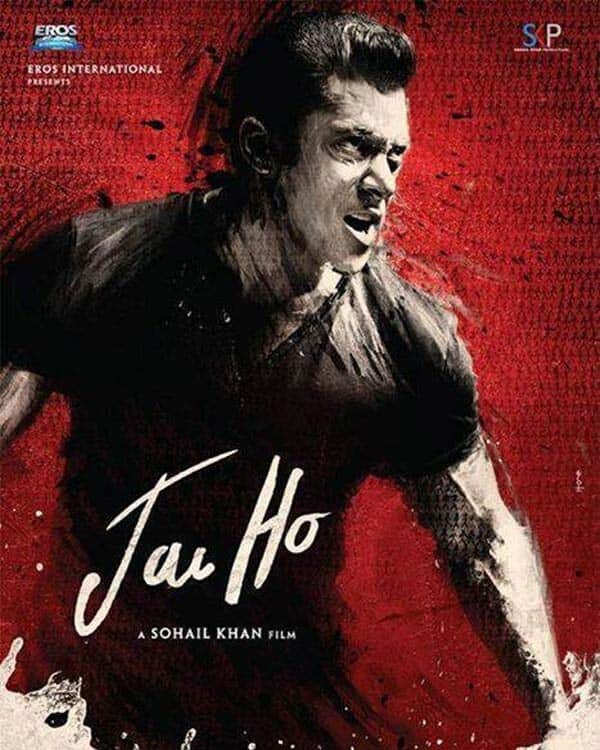 Every film that stars Salman Khan is hugely anticipated. And his latest, directed by his brother Sohail Khan, is no different. Jai Ho will hit the theatres this week. But it is already a hit, wethinks. Why? Read on to find out…
After doing Dabangg 2 with brother Arbaaz Khan, this time Salman Khan has teamed up with sabse chhota bhai Sohail Khan for Jai Ho, co-starring newbie Daisy Shah and Bigg Boss 6 partcicipant Sana Khan. And we are pretty sure that these two heroines will be thanking their collective stars to have been chosen for a Salman film to make their Bollywood debuts. After all, the superstar has delivered back-to-back blockbusters in Wanted, Ready, Bodyguard, Dabangg, Ek Tha Tiger and Dabangg 2 over the last five years. So it wouldn't be an exaggeration if we said that Sallu miyaan is the biggest money making machine in B-town and if a film stars him, it will be a hit. But what is it that makes the Dabangg Khan's movies work at the ticket windows? While most films depend on a good script rather than on a star's fan following, it's the other way around in SK's case. And his close pal Aamir Khan echoes our opinion.
Not too long ago we caught up with the Dhoom:3 baddie and while showering praises on his good friend and Andaz Apna Apna co-star Mr Perfectionist said, "None of my films will run only on star status, but that's not the case with Salman Khan. He manages to do everything (smiles). According to me, he is the real Number One. He just bulldozes all logic." Hell, yeah! It's such fun to watch the Being Human star fight like a superman (read: Rajinikanth), romance gorgeous ladies at exotic locales and of course, air his histrionics on the big screen, all with that non-serious attitude that never fail to tickle funny bones, all the way to the bank. All we can say is – Salman Khan is entertainment, entertainment and entertainment…!
But we still hope that Jai Ho will be the exception to the superstar's no-brainer formula, just coz we are curious to see what happens when brand Salman meets logic. While are eagerly waiting to see the superstar's latest offering, we list five reasons why Jai Ho will be 2014's first superhit success:
1 Brand Salman Khan is bigger than any script. His name is enough to rake in big moolah at the box office. That's like stating the obvious, hai na?
2 Khan is returning to the silver screen after a year and his loyal fans who are hungry to see him in action will run to the theatres, no matter what. PS: A good story is the last requirement on their list.
3 Sohail Khan's directorial is a remake of the Telugu hit film Stalin. Now we all know that when you make a South remake with Salman in the lead, there is no room for failure – Wanted, Ready and Bodyguard are testimony to that.
4 The eternal bachelor of Bollywood will be seen romancing two new beauties – Daisy Shah and Sana Khan. While we have heard stories about Sallu sharing sizzling chemistry with both his heroines off screen, everyone is keen to see with whom he shares great chemistry onscreen.
5 Though Jai Ho stars only one superstar, it is being promoted by two – Salman and his jigri dost Aamir. The latter has been super active on Twitter and at events promoting his good friend's latest. Awww…. so sweet, na? Now that two Bollywood biggies are associated with Jai Ho, wethinks the film will create double dhoom at the box office.