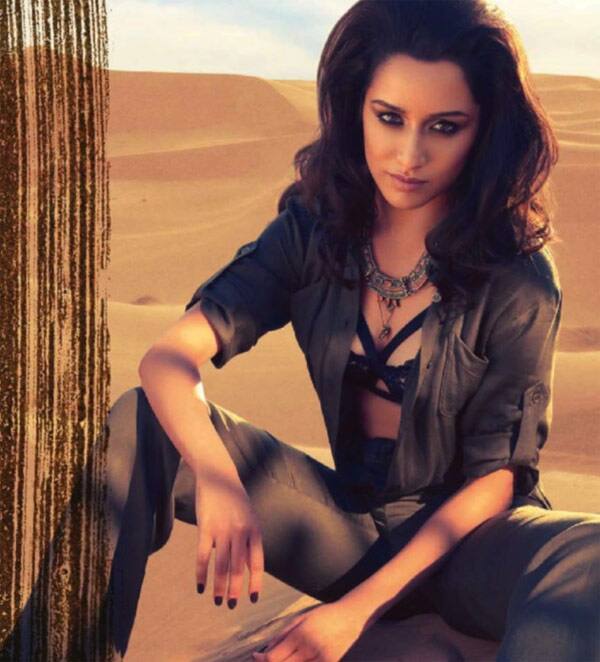 Fans may be swooning over her pretty face and Ek Villain performance but such is not the case with the paparazzi.
At a recent success party for her latest release the Ek Villain actor was left humiliated when the photographer refused to click her pictures and even Sidharth Malhotra or Riteish Deshmukh could not convince them to budge! Earlier there had been reports of the actor giving her Haider crew a hard time with her "high-handed behaviour". This demure looking lady seems to be garnering more ire than praise from the shutterbugs because of her haughty antic. Here is why we think that Shraddha Kapoor should mend her ways…
# Unlike other actresses like Deepika Padukone, Kareena Kapoor and Katrina Kaif, Shraddha has constantly stopped the photogs from clicking her photos. Be it the airport or a regular outing, the Ek Villain actress makes a sour face each time she sees a camera.
# The mighty have bowed down to the power of the lens. In an age where social media is everything, Shraddha can't really stop someone from clicking her pics. Better to be polite, pose, or simply wear shades and keep walking!
# Hollywood celebs like Rihanna and Kim Kardashian might be snooty, but they have never asked photogs not to click them or been rude to them. Paparazzi is part of the media culture and becoming an increasing presence in Bollywood as well.
#Her contemporaries Alia Bhatt, Parineeti Chopra have maintained cordial relationship with the photographers, and to their benefit these guys always end up sharing flattering pics of these actress. Shraddha will have to understand why its important to be in their good books!
# Despite having two huge blockbusters Ek Villain and Aashiqui 2, Shraddha has yet to warm up to the media. Cancelling interviews or turning up late for events is not a way of being seen in the positive light.