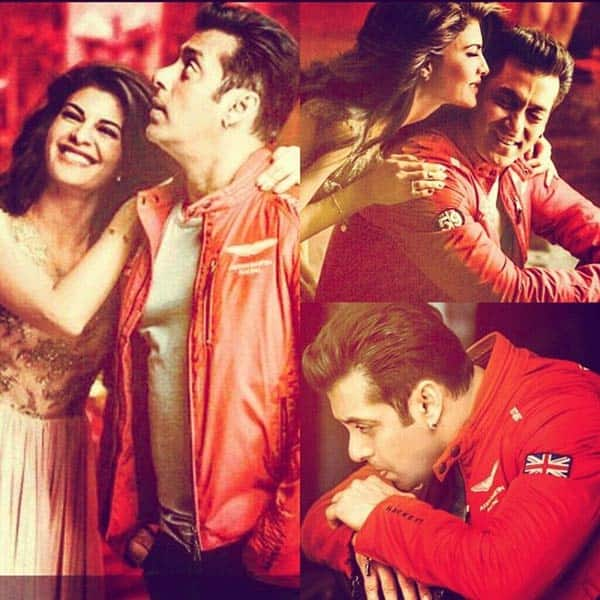 Read on to find out what impressed us the most in the latest song from Kick
Salman Khan's much talked about song Hangover's video is finally out! We took a quick look at the video and immediately fell in love with it. Here are things we loved about Hangover…
– Salman is looking younger and fitter in Kick than ever before. He's not much of a dancer so we loved the quirky moves he's doing with Jacqueline Fernandez in the verse.
– He is styled superbly by his sister Alvira and designer Ashley Rebello. We loved the jackets and denims and his favourite high boots.
– Jacqueline is looking gorgeous especially in the snow white gown and looks like a real princess.
– Salman and Jacqueline's chemistry is amazing. There is so much that is said when they look at each other and move. The song definitely gives us a hangover wanting more.
– The set and art decoration loos stunning. We loved the scene with the old vintage car being covered with flowers and Jacqueline lying on a bed of assorted flowers.