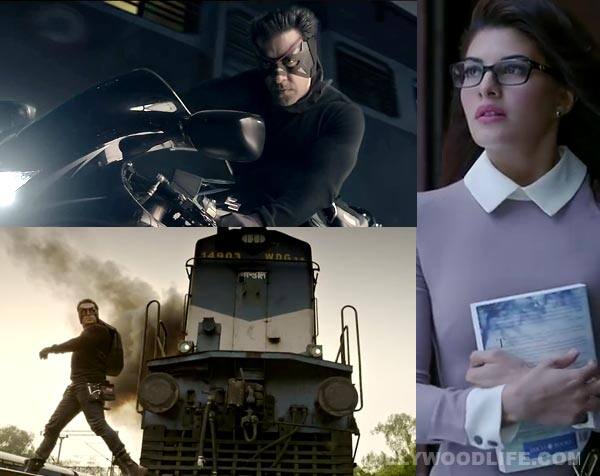 The much-awaited trailer of Salman's upcoming film, Kick has been released. And here are 5 things we absolutely loved in the promo
Salman Khan is back with a bang, or with a mask if you choose to go by his look for this action caper. Now that the much anticipated promo of the film is out, we give you 5 things we loved about the trailer:
– Sajid Nadiadwala who has produced and directed the film has gone all out by ensuring the production values are lavish and there is enough bang for your buck. The first thing that strikes you after seeing the promo is how well its shot and how rich it looks. We love that Nadiadwala has spent enough money on his own film to make sure it can match up to the Dhoom series that has dominated this genre.
– Salman makes a smashing entry and looks fitter than ever. He's paid enough attention to every frame and checked himself in the monitor before okaying every shot. We love the fact that he's back in familiar territory and enjoying every bit of it. A fit and sexy Salman Khan definitely gets a big thumbs up from us!
– Jacqueline Fernandez who adds the sizzle, ravishes us in her spectacled geeky avatar as well as in a sexy red lace dress. Her pairing with Salman is fresh and we love their chemistry from whatever little we have seen. Maybe Jacqueline is a good substitute for Katrina Kaif how that she's working with other actors (Ranbir Kapoor!).
– The stunts and action is definitely on par with the West. The bus sequence which seems to be a major highlight and the one where he jumps off a building look like moments which will have the front benchers as well as the classes get excited.
– Kick looks like another blockbuster for Khan whose last release Jai Ho failed to create the desired effect at the box-office. Nadiadwala has taken every formula that works for Khan and amplified it 10 times to give his fans what they have been craving for!