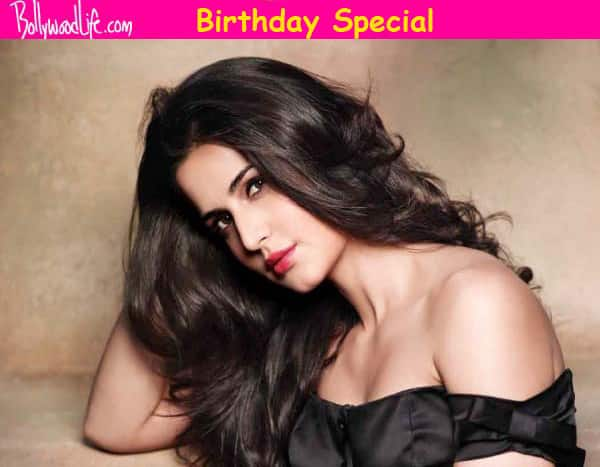 On her birthday we give you a scoop on her favourite things….
Katrina Kaif celebrates her birthday with boyfriend Ranbir Kapoor in South of France today. We are sure she's having a great time with the love of her life. BollywoodLife dishes out some inside stuff on the little known things about this Chikni Chameli.
Katrina loves organic food. That killer waistline in Chikni Chameli and those toned legs in Kamli didn't come by eating samosas and having extra cheese on that sandwich. Kat follows a strict diet even when she's not shooting. She loves organic food and is extremely health conscious about her diet. Before the shoot of Chikni Chameli, Katrina was on a strict diet that consisted of boiled vegetables, broccoli and soup! – Despite having a sweet tooth she avoids eating sweets. Cup cakes are her favourite and she loves eating them on cheat days when she's not gymming.
Her favourite style statement is dressing in cool track pants. She always puts her comfort before anything and has a huge collection of comfy track pants and hoodies. She also has a big collection of cute T-shirts and tank tops that she shops whenever she's travelling abroad. The Dhoom 3 babe prefers wearing flats over heels as it makes her feel easy and comfortable. The only time she wears heels is during shoots.
Katrina has six sisters and one brother named Michael who she's really fond of. Among all her siblings Kat is the most close to her brother who is an outdoor guy and loves adventure sports and rock climbing.
She loves to throw impromptu parties for her friends and surprise them. Katrina is fiercely loyal to her friends and knows all their birthdays. She also knows what are their favourite things and buys them some really expensive gifts.
Her favourite holiday destination is Europe and loves to visit France and Italy. She also keeps visiting London where her family stays.