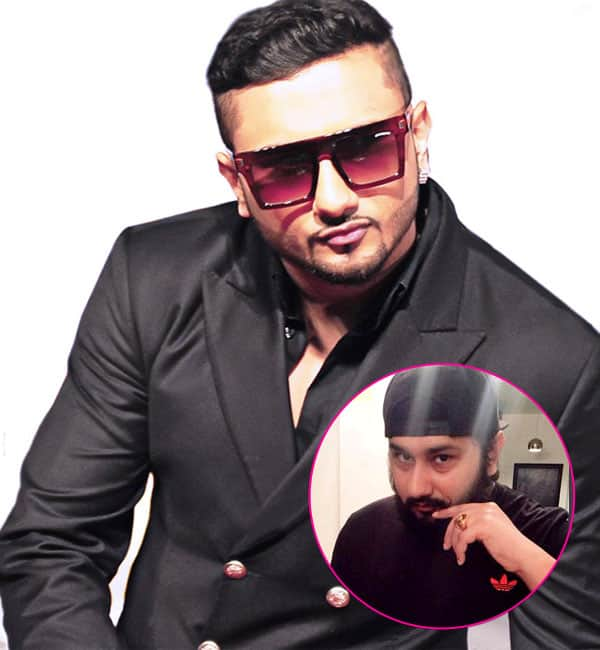 The latest picture Yo Yo Honey Singh came as a shocker to many. There was a visible change in the cool as cucumber rapper. Everyone got talking and for obvious reasons. Yo Yo was unrecognisable! The singer-turned-actor had recently come out in the open about suffering from bipolar disorder after rumours suggested that he was in a rehabilitation trying to ward off drug abuse.
In a very short span of time, Yo Yo Honey Singh managed to make his mark in Bollywood. In fact, after his song Lungi Dance became a instant hit, every filmmaker wanted to incorporate a special Honey Singh number in their film. From Shah Rukh Khan to Salman Khan to Amitabh Bachchan to Ajay Devgn, the talented singer-composer teamed up with most Bollywood bigwigs and tasted success. But at the same time Singh has also been controversy's favourite child. Today as Honey Singh turns a year older, we list down 5 of his biggest controversies… (Also read: Yo Yo Honey Singh's latest makeover is SHOCKING – view pic!)
In 2013, Honey Singh grabbed headlines when a case against him was filed in Punjab police station for singing vulgar songs. He especially came under the scanner for crooning a disgusting track titled Main hoon balatkari. While the Lungi dance singer received a lot flak from all the quarters, he later denied singing the song and claimed someone had framed him.
Shah Rukh Khan's fallout with Vishal-Shekhar
When King Khan recently parted ways with his favourite music composer duo Vishal-Shekhar, Honey Singh came back in the news. The rapper never shared any sort of rapport with Vishal-Shekhar. In fact, the Chennai Express composers were always vocal about their dislike towards Honey Singh. And still SRK went ahead and brought the Punjabi singer on board for CE. But that wasn't the nail in the coffin. Things turned sour when Shah Rukh took Yo Yo Honey Singh along with him on SLAM! The Tour for promoting HNY. With that Shah Rukh's association with Vishal-Shekhar ended courtesy Mr Honey Singh!
The slapgate incident
Yo Yo Honey Singh left SLAM! The Tour midway because of his ill health and the injury that he sustained during one of the rehearsals. At that time reports were did the rounds that SRK apparently slapped Honey Singh in public post which the latter went into depression. This piece of information rocked the nation. Since the Aata Maaji Satakli singer was recovering back then, it was his wife Shalini Singh who then came forward to clear the air about the slapgate incident. She had said, "Why would he slap him? These are all baseless stories. Everyone knows that Honey really respects Shah Rukh; and even he treats Honey like a younger brother."
Yo Yo Honey Singh in rehab
After the slapgate controversy came the news about the Punjabi rapper checking into a rehab. Since the Singh was missing from the actor for a long time, rumours about him checking into rehab for alleged drug abuse started floating in the media. However, the whole episode became huge when his close collaborator Yo confirmed the same. In January, he told a leading tabloid, "He told his team that he is taking a break to go home and spend time with family. But instead he checked himself into a rehab centre in Chandigarh in October." He further revealed, "We worked through the night on the lyrics of Aata Maaji Satakli. That was the last time I met him. I have never seen him use drugs while working. But the rest of the time he was always high." For this very reason the Xpose actor remained in the news for days.
Photo session in Nagpur police station
On March 1, Honey Singh landed at the Pachpaoli police station in Nagpur in relation to a obscenity case. However, the rapper ended up courting yet another controversy. The Desi Kalakaar singer was hardly stayed at the police station for 15 minutes. But that's not why the singer-composer-actor grabbed headlines. At the police station Singh posed with the family members of policemen and it became like a photo session. The picture obviously went viral and Yo Yo Honey Singh once again shocked everyone.