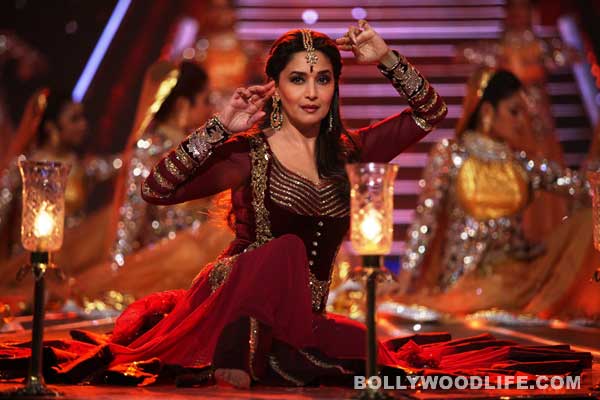 Mads left the audience asking for more when she danced to her popular numbers in the star studded evening
When Madhuri Dixit Nene comes on the dance floor, even the best of Bollywood dancers step aside, to make way for her. The graceful and vivacious diva who's known for latka-jhatkas wooed the audience at 59th Idea Filmfare Awards 2013, with her mujra performance on her eternally classic number from Devdaas, Maar daala. Then, to add to the audience's delight, she danced to the tunes of her latest hit Atariya from Dedh Ishqiya.
59th Idea Filmfare Awards 2013: Salman Khan walks the red carpet after 15 years!
To add to the entertainment quotient Salman Khan, Shahid Kapoor, Deepika Padukone and Ranveer Singh performed on the famous numbers from their movies. We're sure the evening would have been one of the most memorable celebrations of the year. After all, where else do you see the stalwarts of Bollywood coming together and celebrating their success. Hai na?
Also read: 59th Idea Filmfare Awards 2013: Amitabh Bachchan, Salman Khan, Priyanka Chopra sizzle on the red carpet. View pics!