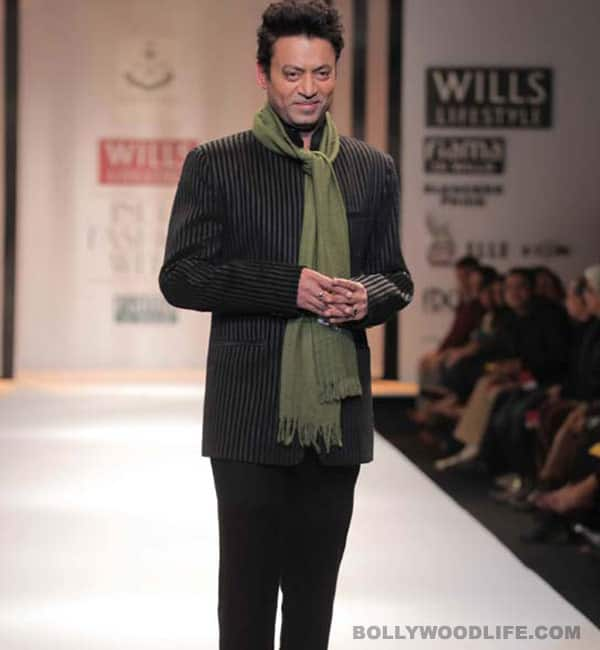 Irrfan Khan, Nawazuddin Siddiqui and Parineeti Chopra took home the coveted award this year

It happens only in India. Surely, a film chosen as the best in the country should be the one sent to compete at the Oscars. But no, Barfi!, rather than Paan Singh Tomar, was sent and duly failed to secure a nomination. And India also follows the strange practice of employing different juries for the Oscars and the National Awards. It could be argued that the Oscar submissions are due in by the end of October and there are films that release in November and December. That said, films due to release in those months would be in an advanced stage of completion and filmmakers could be requested to send in rough cuts to a unified Oscar/National Award jury, much as they would do for a film festival with a looming deadline.
Anyway, ranting about the Indian Oscar committee is pointless. Instead, let us applaud the National Awards that have managed to get it right this time. To be fair, the awards have been spot on recently, with the notable exception of Saif Ali Khan who dubiously won Best Actor for Hum Tum (2004). This year, besides Paan Singh Tomar's Best Film win, the incredibly talented Irrfan's win for Best Actor is richly deserved and long overdue. The fact that he has to share it with Vikram Gokhale, another talented and unrecognised actor, does not take any of the sheen off it.
The awards for Kahaani, Chittagong, Vicky Donor, Dekh Indian Circus, Delhi Safari, OMG! Oh My God; a special jury award for Nawazuddin Siddiqui; and the special mentions for Parineeti Chopra and Tannishtha Chatterjee only serve to underline the fact that 2012 was a rich year for Bollywood. An industry that often lost out on the content stakes to regional language cinema has come roaring back. The filmmakers richly deserve the kudos given for bravely filming original content and audiences too for visiting the cinemas and encouraging alternate fare. There will always be a market for the Dabanng 2's of this world but now, it has been proved that if you tell a good story innovatively, there is enough of a critical market out there to keep the momentum going.
Now, if only India can get her Oscar act together….