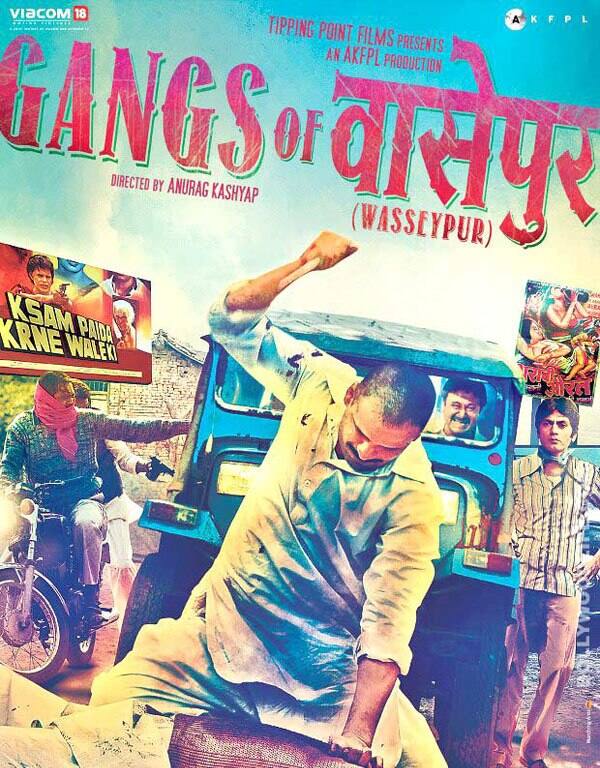 Be sure to catch Gangs of Wasseypur, Miss Lovely, Kalpana, Peddlers and Chana if you are in Cannes from May 16 to 27
If you have plans to head to the south of France to escape the Indian summer, be sure to attend the 65th Cannes Film Festival, to be held from May 16 to 27 this year. And not just for the international films, but also the five Indian films that will be showcased.
Thursday, May 17, choreographer-director Uday Shankar's film Kalpana will be shown as part of the Cannes Classics section at the Buñuel | Salle du Soixantième theatre. You can watch the 2 hour 35 minutes film at 7.30pm.
On Thursday, May 24, under the Un Certain Regard section, Ashim Ahluwalia's much talked about directorial Miss Lovely will be showcased at the Salle Debussy twice – at 11am and 5pm. A repeat screening will be held on Friday, May 25 at 11am as a part of the Séances Du Lendemain | Day After Screenings. The film will run for 1 hour, 50 minutes.
Gangs of Wasseypur by Anurag Kashyap will show on Tuesday, May 22 at Théâtre Croisette – JW Marriott at 2.15pm under the Societe de réalisateurs de films (the Film Directors' Organization) section. Since GOW's duration is 5 hours 20 minutes, it will be screened in two parts, back to back. The movie will show again on Friday, May 25 – part 1 at 12pm and part 2 at 3.30pm at the same venue. Each part is 2 hours 40 minutes long.
Peddlers, another film backed by Kashyap, will be showcased on Tuesday, May 22 at 8.30am as part of the 51st Semaine de la Critique section at the Espace Miramar | Salle Buñuel. Directed by Vasan Bala, the film is 1 hour 56 minutes long. It will compete for the Caméra d'Or (Golden Camera).
Buzz is that as a part of the Cannes Short Film Corner, a short on child labour called Sinners – Chapter II – Chana, directed by Nikhil Pherwani, will be screened. But we could not find it in the official schedule of the festival. The film's Facebook page says 'Date TBD' (to be decided). Producer Vishaal Desai has shared his number on his FB page for details on the timings.
No Indian film will be screened under the Competition section at Cannes 2012.
ALSO READ: What should Aishwarya Rai Bachchan wear to the Cannes Film Festival?