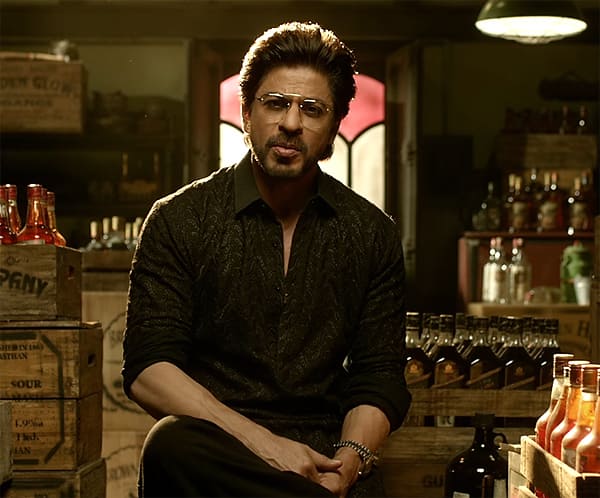 Dear Zindagi continues to mesmerise viewers all over as the movie enters its second week. And for those who were ready to write Shah Rukh Khan after the disappointing performance of Dilwale and FAN, well, they will be eating their words now. Agreed that Dear Zindagi is no Sultan-like blockbuster, but it was never promoted in that way. For such a mass entertainer-like performance, wait for Raees that comes in January. Dear Zindagi can be SRK's smallest film in years when it comes to the movie's budget, and therefore the business it is making is enough for the movie to be called a success.
Well, if you thought as a SRK fan, you can be satisfied with how his latest film has met with such a glowing reception, you would be surprised to see Salman Khan unveil the first look of Shah Rukh Khan's untitled movie with Anushka Sharma on Twitter. As expected, both the promotional move as well as the poster got an overwhelming response. And just when we are yet to recover from the euphoria of seeing that poster, SRK pulls another trick card from his sleeve, as he released a special video announcement for the trailer of Raees, that's coming out on December 7. The announcement video itself had some unseen scenes from Raees, that left us asking for more. Oh, why does December 7 feel so far away?
So with three things happening back to back with regards to King Khan and his movies, here's why we feel it is the best time to be a Shah Rukh Khan fan. Statutory Warning: No Salman Khan fan was hurt while writing this piece.
At 51, SRK  is looking hotter than ever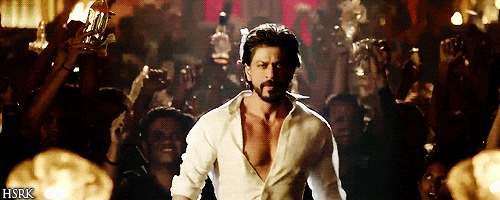 They say age is just a number. After watching SRK charm the audience with his bearded appearance, mesmerising twinkling eyes, and that dimpled smile playing Dr Jehangir Khan in DZ, we finally agree to that adage. Mr Khan does know how to age gracefully. Or is he even aging at all?
A movie, a first look and a trailer all together…what more do we want?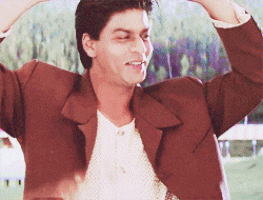 While we have to wait for days for our superstars to give us a proper update about their upcoming movies, Shah Rukh Khan has just unveiled the first look of his upcoming movie, while prepping us for the trailer of his other future project. This is when his movie has just released and is running successfully at the theatres. I mean, as a Shah Rukh Khan fan, what more do you want?
Dear Zindagi worked, didn't it?
As an SRK fan myself, I was terribly disappointed with how Dilwale and FAN, two very exciting movies for me, finally turned out to be. So it was expected that these two movie will underperform at the box office, and there were loud whispers that SRK is no longer the force majeure that he was before. However Dear Zindagi worked surprisingly, despite it being an Alia Bhatt movie and SRK being in a supporting role. Even though I am not completely impressed by the movie, DZ's positive reception is enough to get us more excited about Raees. Speaking of which…
Finally we have something in Raees to give takkar to Sultan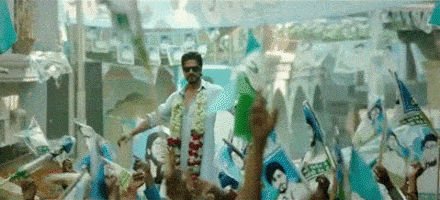 Sultan is the biggest hit of 2016 (unless Dangal manages a coup), and it made nearly every Salman Khan fan happy with its masala elements. As for Shah Rukh Khan, FAN may have flopped, but Dear Zindagi is running successfully. But it is neither a mass entertainer nor has the potential to be competition to Sultan in any way. For that we have to wait for Raees. Going by the first teaser that came more than a year ago and its recent announcement video, Shah Rukh Khan has a potential blockbuster in hand that could take on Sultan's BO business heads on. We are so excited for its release!
No longer Rahul, he is Jug, Miyanbhai and a dwarf
Shah Rukh Khan has often been accused of sticking to Rahul and Raj kinda roles by his detractors. Well, from 2016, you can never accuse him of doing so anymore. Even though FAN was a flop, it had SRK being a part of a movie where he does everything except romance. Dear Zindagi put him and Alia Bhatt in a frame, made us saw how good they look together but refrained from showing them as a romantic pair, which could be a first for an SRK movie. In Raees, he is a ganglord, Miyaanbhai, a man with grey shades, and you know SRK rocks in such characters. Even though his movie with Anushka Sharma is romantic in nature, it's an Imtiaz Ali movie, so the romance will be very underrated here. And he is playing a freaking dwarf in Aanand L Rai's next!
Imtiaz Ali and Aanand L Rai =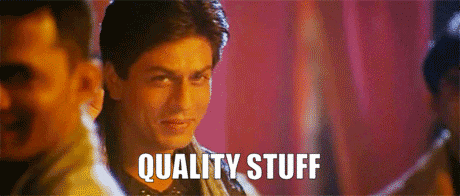 After pleasing his friends Farah Khan and Rohit Shetty by working in Happy New Year and Dilwale, SRk is now ready to work with new and exciting directors. While his attempt with Maneesh Sharma (FAN) may have gone awry, Gauri Shinde proved lucky for him. Now his upcoming movies are all directed by acclaimed directors – Raees with Rahul Dholakia (Parzania) and those untitled movies with Imtiaz Ali (Jab We Met, Rockstar, Highway) and Aanand L Rai (Tanu Weds Manu, Raanjhanaa).
Shah Rukh -Salman = Bhai Bhai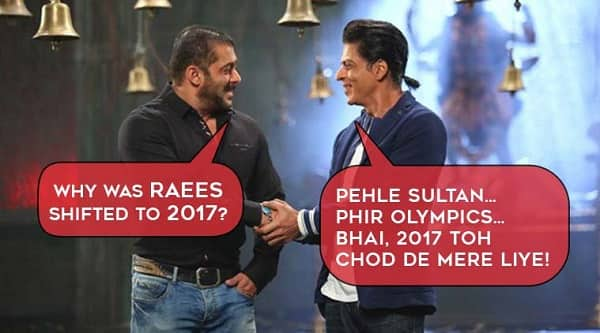 Both Salman and Shah Rukh have let go off their petty egos and have become good friends. Shah Rukh Khan rescheduled the release of Raees to avoid clash with Sultan. Both went cycling together, they promote each other's movie, and now Salman has even unveiled the first look of SRK's untitled movie with Imtiaz Ali. Now there are reports that they will host the next Star Screen Awards. So if these two stars can get along as good friends, why not their warring fans? Let the Bhaichara spread to the fan clubs as well. Or should we wait for Rakesh Roshan to announce Karan Arjun Phir Se?
So do you agree that now is the best time for being a Shah Rukh Khan fan?