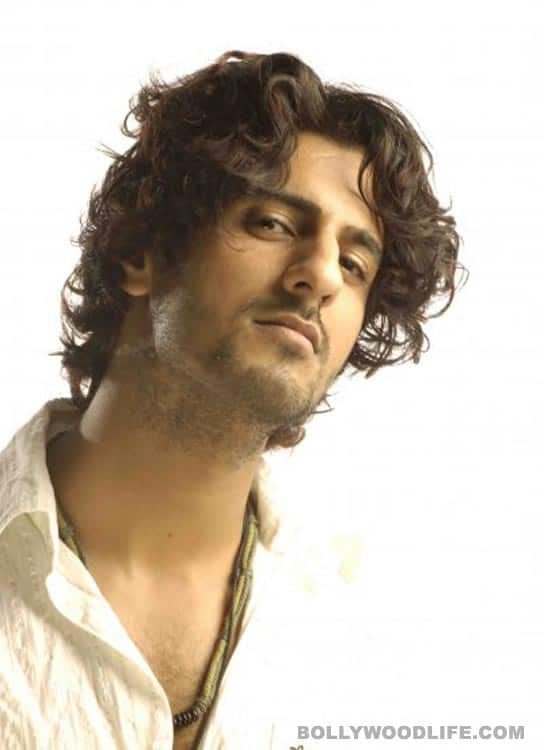 VJ Asad Shan makes his film debut as actor and director in the thriller 7 Welcome to London. BollywoodLife talks to him…
An investment banker who became Mr Asia UK 2004, and then dabbled in modelling and veejaying, London lad Asad Shan is now a director and an actor, as well as mentor to aspiring Bollywood actors in England. His first directorial, which is also his acting debut, is a feature film called 7 Welcome to London. It releases on March 9 in the UK. Excerpts from a chat with Asad Shan…
What made you quit life in Bollywood to go back to London?
Mumbai was one of the most beautiful experiences of my life. I did not quit Mumbai, it all happened by default. I had just signed a big Bollywood film but it got held in recession. So, I decided to take a vacation to London, as I had not been home for a year and a half. When I came back I noticed that London had changed and a very big film market had opened. Seeing that there was a gap for home grown talent to flourish, I decided to take the plunge and 7 Welcome to London was created alongside Iconic Productions UK Ltd.
How was your India experience?
I was in India for two and a half years and had the most unforgettable experience. My people, my life, the whole buzz…it was amazing! I started off as a VJ and progressed to becoming a top model whereby I did all the major fashion campaigns, travelled all over India and the world – all I can say is that I really enjoyed my working time. I would say that India developed me as a person and an artiste and it's this learning that I have applied to the making of 7 Welcome to London. I still miss the buzz, the food and the gossip sessions I had with my friends.
Do you feel Bollywood doesn't give people from non-film backgrounds a fair chance?
Well that really depends on the angle you view this from. When I came to Mumbai, I had a good experience possibly because I made sure that I knew about life in Mumbai. Having friends there was a great help as well and I knew I had to prove myself. So for me the television medium was the best starting point. Through my show on B4U, I became a known face and was offered a number of film projects. Look at Katrina Kaif, she is doing so well for herself and that's because she didn't think 'I have to make it into films when I land'. She built her profile up slowly. Yes, Salman Khan has helped her open the right doors but the initial groundwork was her own hard work. But there are many who come to Mumbai and can't even speak a word of Hindi, have no knowledge of our culture and then complain that they don't get an opportunity. My motto is, just put your head down and work with honesty.
Is it easier being an actor-filmmaker in London?
Being an actor-filmmaker anywhere in the world is a hard task. The perils and anguish one goes through is the same, but I guess as you're familiar with your home turf it may seem easier – that can be said for making a film in any country. Funnily enough, I believe that knowing the creative people I know, it would have been an easier challenge making it in India than in London, but that's why this is a new beginning and I have formed a fantastic team now.
How challenging was it to write, direct and act in 7 Welcome to London? What is the film about?

7 Welcome to London is a breathtaking, noirishly stylised and utterly ghoulish thriller crafted in a gritty manner that accentuates the film's edgy vision, but this stunning film has far more on its mind, exploding with multiple layers of meaning, tone and mood. It is about a journey of an average Joe from Delhi and what happens to him in a span of 24 hours in an eventful day in London. For the rest you'll have to see the film. Being a perfectionist, the biggest challenge was to derive the exact perfection I had visualised.
You have an acting school in the UK. Do you apply your experience at the Lee Strasberg Institute and the New York Film Academy while dealing with fresh students?
Iconic Bollywood Acting Academy was started because I had to travel to two different countries for my training, at New York Film Academy, Lee Strasberg and Kishore Namit Kapoor lab. So the major factor was to provide the required training in London for people interested in Bollywood and acting in general. I apply an intense syllabus of my own method style, which is applicable and most effective. It helped directing the actors as well and to derive the best out of them.
Does method acting work for you?
I believe I have mastered the perfect art of balancing method acting and spontaneity. Watch 7 Welcome to London and tell me what you think! Being a VJ on ZEE Network, I just have to be myself, but acting is a different ball game.
Your take on the recent exchange of actors between foreign film industries and Bollywood…
I guess it was inevitable, because Bollywood has been trying to gain recognition from the West (despite a constant denial), so the best way to legitimise the desire for acceptance is to include a Western actor in the film. I'm not saying it's a bad thing, because it opens our industry to a wider audience. But I do feel that retaining the desi effect of our industry is equally important.
What are your future projects?
I have been offered two new films and I am also in the process of writing a new script. I will take the next call after 7 Welcome to London releases worldwide.