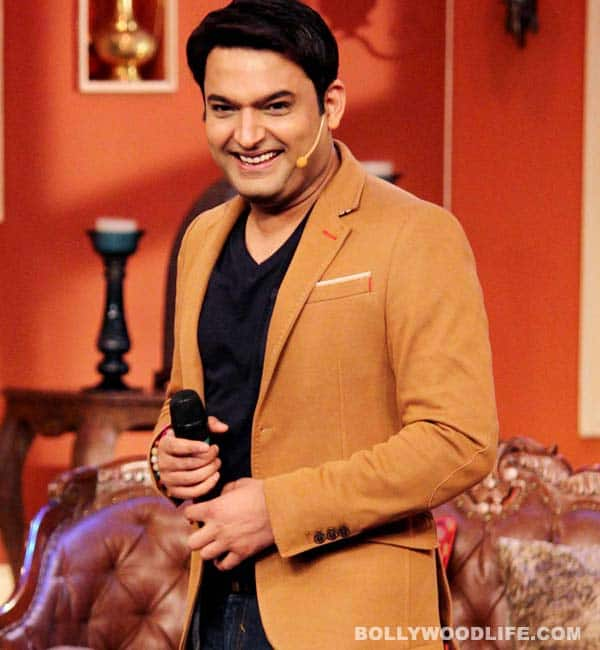 Kapil recently poured his heart out on The Anupam Kher Show
Endearing the audience with his rib-tickling humour, comedy king Kapil Sharma has become quite a sensation and has a huge fan following. The host of Comedy Nights with Kapil where he interviews celebrities and make them connect with fans in a unique way, Kapil started his career in the comedy business after winning the third season of The Great Indian Laughter Challenge. The actor was also listed among top 100 Indian celebrities in Forbes in 2013.
But not much is known about his personal life. Opening up about his emotional side recently on The Anupam Kher Show, Kapil revealed more about his journey that led him to accomplish his dreams.
Here are a few facts you probably didn't know about the funny man.
# Kapil says his sense of humour comes from his mother who has been his biggest source of encouragement.
# Kapil has worked in a PCO, a cloth mill and even picked crates of soft-drinks to earn money.
# Kapil was initially rejected in the audition round of 'The Great Indian Laughter Challenge', but received a call to return, and then ended up winning the show.
# Kapil spent the prize money of Rs 10 lakh that he won on 'The Great Indian Laughter Challenge', on his sister's wedding which he revealed "was the most lavish wedding in his family".
# Kapil comes from a family of people who have worked in the police force. His father was the head constable in Punjab Police, whereas his elder brother is also in the force.
# Kapil says he is like his father, who used to laugh in even the most difficult situations. Kapil lost his father at a young age to cancer.
# Kapil says he cries easily at times and is actually quite a sensitive person.
# Kapil's says his first love is music and he is happy with the simple things in life.