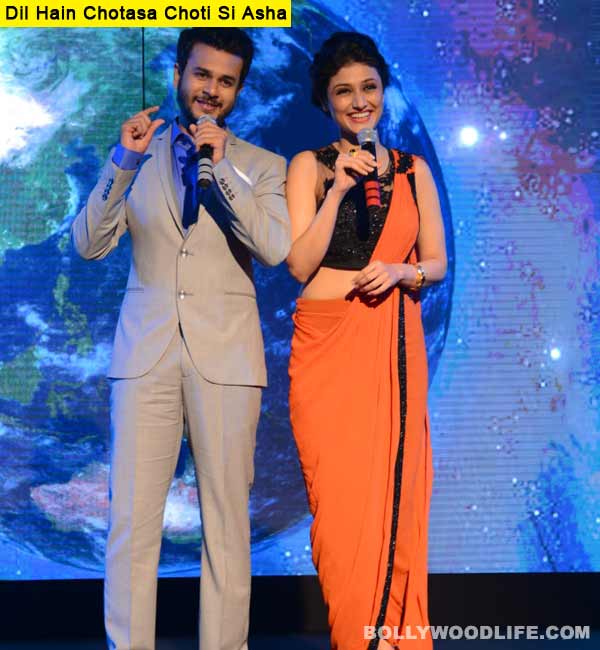 skip advertisement
Multi Screen Media launched a new channel Sony Pal. And they've also announced the launch of nine very varied shows
Sony Pal is dedicated to showcase and tell the story of the traditional yet modern women of India. The channel has roped in some really popular telly actors for nine different show. Here's a list of the shows with a short synopsis of the storyline…
Simply Baatein with Raveena
Produced by Gr8 Entertianment, Raveena Tandon's chat show is to discuss everything and anything related to womanhood. It will be an interactive chat session hosted by Raveena along with a few professional experts.
Dil Hain Chotasa Choti Si Asha
After Sasural Genda Phool, Jay Soni and Ragini Khanna are back after constant requests from fans. However, this is a non-fiction show. Choti Si Asha is a game show, which will help women from all walks of life make a fresh start, initiate a business and to be independent with some extra money.
Ek Rishta Aisa Bhi
The makers of Diya Aur Baati Hum – Shashi and Sumeet Mittal are starting a new show bringing Rahul Sharma from Ek Ghar Banaunga and Preeti Chaudhary together as the lead pair. The daily soap will bring to the fore a unique relationship between the brother-in-law and sister-in-laws. Of course, it sounds very much like a Rajshri movie, but with lots of masala.
Khushiyon Ki Gullakh Aashi
We've often seen childless parents adopt kids, but here the story revolves around Aashi who goes forward and adopts parents. Produced by Miloni films, the lead role of the show will be helmed by Hally Shah and playing Aashi's father will be Rohitashv Gaur.
Singhasan Battisi
It's the story of Raja Vikramaditya's struggle to get the throne, which is also connected to several other unique primordial tales. This periodic drama, produced by Creative Eye, has Siddharth Arora and Sayantani Ghosh as lead actors.
Pia Basanti Re
This Rashmi Sharma and Pawan Kuma's production chronicles the like of Pia (Adaa Khan), who hails from lower class. Her mother is a housekeeper, but Pia is extremely proud of her achievements. She believes that status and class do not come from wealth; instead it is earned with hard work.
Tum Saath Ho Jab Apne
The story revolves around Mariyaam (Barkha Bisht) fostering her daughter, Najma's (Ashnoor Kaur) dream of becoming a tennis player. They fight society norms, defy the elders and break the rules to achieve the dream. The show is produced by Sphere Origins.
Hamari Sister Didi
The doctor show revolves around the debate of treatment a patient receives. While Amrita (Pariva Pranati) – the nurse believes that patients need love along medical care, her boss Dr Karan played by Bhanu Uday thinks that medicine is a science which has no space for emotions. DJ's Creative Unit, who last did Meri Bhabhi is producing this show.
Yeh Dil Sun Raha Hain
Balaji Telefilms' next one is a love story. Yeh Dil Sun Raha Hain is set in Bihar and charts the story of a young couple who tries to unite against all odds, family pressure and society norms. The makers are yet to reveal the lead actors of the show.
All the nine shows are touted to go on air by September 1, 2014. Let's hope the channel and the new shows live up to all the hype created around them.