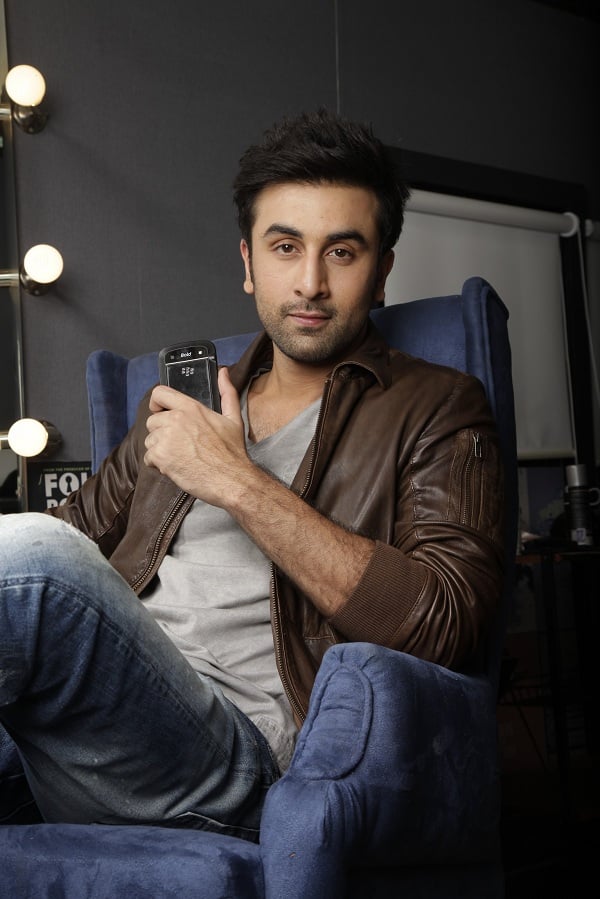 It all happened at one of those parties that go on all night and end in the morning. Ranbir Kapoor, Rajkumar Hirani and David Dhawan were at Sanjay Dutt's residence. Many drinks had been downed by the time our story starts. So, here's how it went down…
That night RK was the only one in the group neither drinking nor smoking. The young actor, a regular visitor to the Dutt household, was accosted by Sanju Baba way past the witching hour and was told, 'I want to produce a film starring you'. 'Of course', came the reply from Ranbir. Then, with a straight face, Dutt said, 'The film is called Laddoo'. The Kapoor boy repeated the word questioningly, only to receive a retort, "Yes, after that we will make films called Imarti, Jalebi and then Peda."
By then, the guests and RK began to catch his drift. Awkward silence followed. Then Sanju exploded,"I watched Barfi! on TV recently. What made you do a film like that? @#$^&* bloody hell, you are playing me in the Sanjay Dutt biopic. I don't know how they cast you."
He continued, "You should be a macho man. Act in macho films. You can't be doing films like Barfi!. You should be holding guns and doing action films. Do you think actors like me, Salman and Ajay would have been around for so many years, if we had not played macho characters on screen? You have no connect with the masses and that is very important." Dutt went on to lecture Kapoor for a long time about the kind of films he should do. Ranbir did not argue with Dutt about how times have changed and he has carved a niche for himself by doing films that most actors would not dare to take up.
Dutt's tirade came to a halt when wife Manaayata walked into the room and announced that it was very late and that everyone should have dinner. The tension in the room lifted after that and everyone gorged on biryani and went home.
Will RK take the advice? Watch this space.
Ranbir Kapoor clicked with niece Samara Sahni

Cuteness overloaded! Cute Ranbir Kapoor with cute niece!

Image credit: Instagram

Anushka Sharma with Ranbir Kapoor on sets of 'Ae Dil Hai Mushkil'

Anushka was seen on sets of 'Ae Dil Hai Mushkil' co-star Ranbir in Mumbai.

Image credit: Twitter

Ranbir Kapoor having some bromance time

Bromance moment of Ranbir Kapoor!

Image credit: Twitter

Ranbir Kapoor meets Sanjay Dutt's twins Iqra and Shahraan

Ranbir Kapoor looks super cute with Sanjay Dutt's twins Iqra and Shahraan.

Image credit: Instagram

Ranbir Kapoor as a kid with his family

Ranbir Kapoor as a kid with his father Rishi Kapoor, mother Neetu Kapoor and sister Riddhima Kapoor.

Image credit: Twitter

Ranbir Kapoor with family picture

Ranbir Kapoor gets clicked in a picture over a family dinner.

Image credit: Twitter

Ranbir Kapoor with father Rishi Kapoor and mother Neetu Kapoor

Ranbir Kapoor in a selfie with his father Rishi Kapoor and mother Neetu Kapoor.

Image credit: Twitter

Ranbir Kapoor in a selfie with family

Ranbir Kapoor in a selfie with mother Neetu Kapoor, sister Karishma Kapoor, Shashi Kapoor and Rekha.

Image credit: Twitter

Ranbir Kapoor with mother Neetu Kapoor

Ranbir Kapoor clicks selfie with mother Neetu Kapoor.

Image credit: Twitter

Inside Out Special Screening At Light Box 12