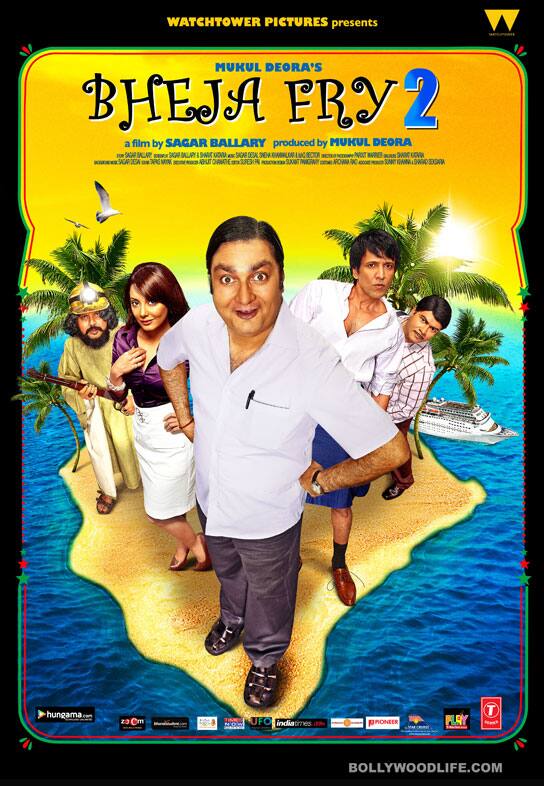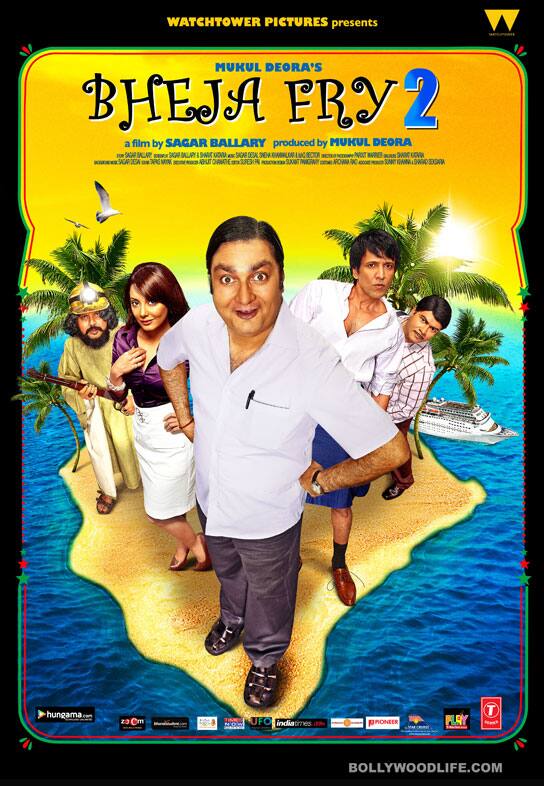 Reviews of five average Hindi films that released last week
The past weekend has been a hard slog for critics, what with five Bollywood films hitting the multiplexes. It can be said that audiences are spoilt for choice, but instead the films leave you spoiling for a fight with the perpetrators.
The so-called release of the week, Bheja Fry 2, is the worst offender. For the first film, director Sagar Ballary and co had the wonderful French film Le Dîner de Cons as a source and lifted it whole, down to literally translating the dialogue into Hindi. As the French original was funny, the Hindi rip-off was too. In the sequel, we are reunited with Vinay Pathak, who reprises his role as the earnest and endearing income tax officer Bharath Bhushan. He wins a game show and gets a trip on a cruise ship. The other people on the ship include TV executive Minissha Lamba, fraudulent businessman Kay Kay Menon and several other assorted losers. At some point Menon can't take it anymore and jumps ship and Pathak follows suit, and they end up on an island ruled by Amole Gupte, at which point the film that began poorly hurtles south. The only smiles (not laughs) in what is supposedly a comedy come from Suresh Menon, who plays Pathak's colleague, when the pair has a north versus south slanging match.
Kay Kay Menon also appears in Ankush Bhatt's debut Bhindi Baazaar Inc. a serviceable enough addition to the long list of Mumbai gangster films. This tale of power struggle in the mafia benefits from strong performances and an attention to detail, but ultimately gets derailed by multiple strands that don't really coalesce.
Television host Roshan Abbas makes his feature debut with Always Kabhi Kabhi, about kids in a high school. The result is loud and incoherent and apart from a bright turn from Zoa Morani, this is one of those nothing films. Mansoor Khan's Jo Jeeta Wohi Sikandar pretty much wrote the book on high school films and this one adds nothing to the genre.
Abbas would do well to return to his former occupation and Shahrukh Khan's Red Chillies that produced the film should concentrate on wooing Farah Khan back (Tees Maar Khan notwithstanding) so that the company can get back into its groove.
The best thing about Chandrakant Singh's Bin Bulaye Baarati is that it makes no bones about presenting itself as a brainless entertainer. The plot, about a group of ne'er do wells who are mistaken for policemen in a village terrorised by a dreaded dacoit does draw a few cheap laughs, but alas, there is the spectre of Aftab Shivdasani to put up with.
Yet another debutant Shashi Sudigala serves up Subhash Ghai's latest production Cycle Kick, an underdog sports take a la Iqbal (that Sudigala was an assistant director on) story that meets Vittorio De Seca's Bicycle Thieves. Sadly, Sudigala lifts sequences whole from De Sica's masterpiece. Homage is one thing, theft is quite another. Guess Ghai's Mukta Arts is venturing into the multiplex business solely because the content they produce is so poor.