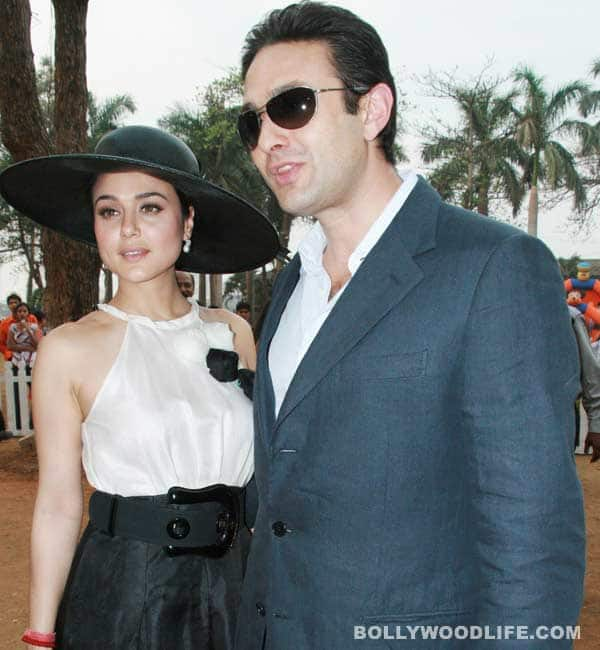 The Ishkq in Paris actor files molestation complaint against ex boyfriend Ness Wadia
Preity Zinta, actor and co-owner of Kings XI Punjab has filed a complaint against ex boyfriend and industrialist Ness Wadia under the charges of sexual harassment at the Marine Drive police station. The bubbly actor, who recently admitted to be romantically involved with someone, was in a five year long relationship with the Wadia scion. Let's have a look at the ups and downs in the Preity- Ness relationship.
The fairy tale start: Though the couple knew each other socially from quite a while, their romance blossomed when the two partnered for an IPL team. The couple dated from 2005 to 2009. Their romantic association was touted as one of the most stable relationships in B-town.
Their love life: In this glam world where relationships are meant to be broken, this dashing couple maintained their love affair for five long years. In fact rumours of their marriage always did the rounds, however the couple turned them down saying they were waiting for the right time to tie the knot. In fact, their hand in hand entry at Abhishek Bachchan and Aishwarya Rai Bachchan's wedding had also raised many brows.
The harsh Break Up: The couple broke up in 2009. The major reason for their separation was Ness Wadia's mother Maureen Wadia's displeasure with Ms Zinta. Maureen always maintained a 'no comments' stance whenever questions about Ness and Preity's relationship were brought up. The couple had always been very cordial since their break up, only until now when the Kal Ho Na Ho actor has accused her ex boyfriend of molestation.
The bitter truth: Times have changed and the ex couple's cordial relationship has soured. Preity on Thursday night filed a complaint against Ness for molesting her in front of many spectators. The Soldier actor said, "My intention is not to harm anyone but only to protect myself." She further added, "This is a very difficult time for me and I would like to request the media to please respect my privacy regarding this matter." The incident took place on May 30 at Wankhede stadium during the play-off between Kings XI Punjab and Chennai Super Kings.