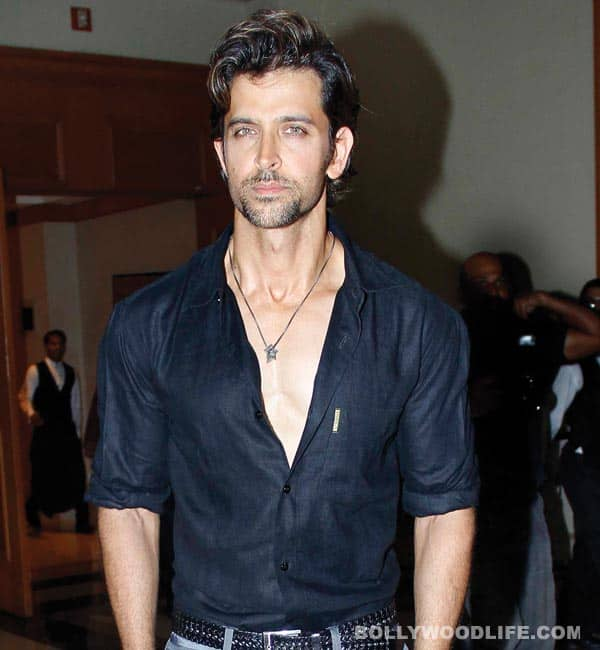 He's single, desirable and just separated from wife, After Hrs goes on a hunt for a suitable partner for the good looking star
Divorces are always hard. Sometimes spouses move on real fast to the new person while sometimes the rebound period takes a tad longer. When Ashton Kutcher and Demi Moore separated after eight years, the duo didn't waste time in hitching up with new individuals. Ashton hooked up with Mila Kunis, while Demi began dating restaurateur Harry Morton and later tattooed drummer Sean Friday.
Closer home, we have seen divorced actors like Aamir Khan and Saif Ali Khan find love while at work on the sets. Perhaps, the same may happen with Hrithik Roshan. It is difficult for actors to meet people outside of their work. Also, someone who is part of the industry understand the complexities of the job. We thought this would be an appropriate time, a week after the announcement (the next day would have been positively gauche), to assess who Hrithik could potentially date next.
Hrithik is still hot in the dating circuit. He has a killer body, a great career and an homme fatale vibe which still has many chicks flipping all over him. Also, today he is morphed into a mature man, a father to two kids, which makes him desirable to gals, who prefer mature and seasoned men. He needs a woman who's a combination of young-yet-mature, who has good looks to match his Greek God appeal and who can be a great step-mother to his kids. That elusive combination of beauty and brain backed by an experience in handling relationships and keeping the yin and the yang of a household perfectly synchronised. Here are After Hrs picks…
She has also gone through a very public divorce from her husband Jyoti Randhawa. Despite all the media frenzy around her separation, she handled the divorce phase with dignity. There were no slanging matches or bad blood which is seen with celebrity divorces. Since two individuals are going through a similar difficult times, it can help heal each other. Perhaps the mistakes which both made and how they overcame the difficult period — can be a great elixir for a new relationship together. What else? Parenthood. She has a son, while Hrithik has two sons so picture a Khatta Meetha (A 1978 film starring Ashok Kumar and Pearl Padamsee) kind of situation. And finally, They'd make for a gorgeous looking couple.
She is single and one of the most desired women in India. They have great chemistry. On-screen and off-screen. They have worked together in Krrish 2, Krrish 3 and Angeepath. Remember the sizzling kiss they shared in their last film together that set the screen ablaze? Recently at the Tampa Bay pool party, the duo got along like a house on fire and were spotted having a great time together. PC has had her share of heartaches with actors. We bet her sunny personality will bring the zing back into Hrithik's choppy life. In an interview PC said, "He has the ability to get through anything and has taught me in my tough times how to find the balance in my head. We can just say anything to each other, and he is one of the few friends I have had in the industry throughout." It's a small jump from friendship to lovers, no? Who doesn't want to see the two pin-up sensations hooking up?
Jackie and Hrithik may not have done a film together, but she was considered for Krrish 2. At the time she was dating Sajid Khan and finally she opted out. But Roshan Jr and Jackie sizzled in the Sony Ericsson ad they did together. These screen scorchers compliment each other. Hrithik is very close to his family. And Jackie is a family girl. She is very close to her parents and very protective about her younger brother, whom she supports. She also has a sensible head on her shoulders, she seems like the girl who won't be just a gorgeous better half but also add a sense of security and calmness to Hirthik's chaotic universe.