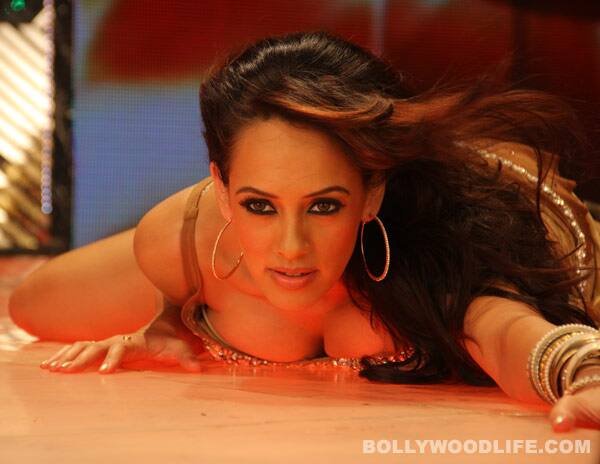 Hazel Keech boogies to the Hindi version of Aa ante Amalapuram in Maximum but did you know that it's a remake of a Telugu song?

The peppy number Aa ante Amalapuram from the film Arya had become a rage when it first came out in 2004. And the makers of Maximum are cashing in on the popularity of the song. Besides copying the tune, the makers have even retained few lyrics from the original version in the Hindi remake. We wonder if Hazel Keech (of Bodyguard fame) featuring in the item number even knows what the Telugu song really means. Do you want to know? Here's our translation of the hit number.
Aa ante Amalapuram,
Aa stand for Amalapuram (name of a town in Andhra Pradesh)
Ah ante Ahapuram
Ah stands for Ahapuram (not a town, more like a moan)
E ante Icchapuram,
E stands for Icchapuram (name of a town in Andhra Pradesh)
Ilu kotti lagutaru Andhra janam
Pull up whistle Andhra people
Oo ante Ungapuram
Oo stands for Ungapuram (Town)
Ooh ante ooge janam
Ooh stands for moving people
E ante ettu pallam
E stands for up down
Galam este valutaru kurra kulam
Throw the net boys will come
ALSO READ:
Saif Ali Khan says Deepika Padukone is my brother!