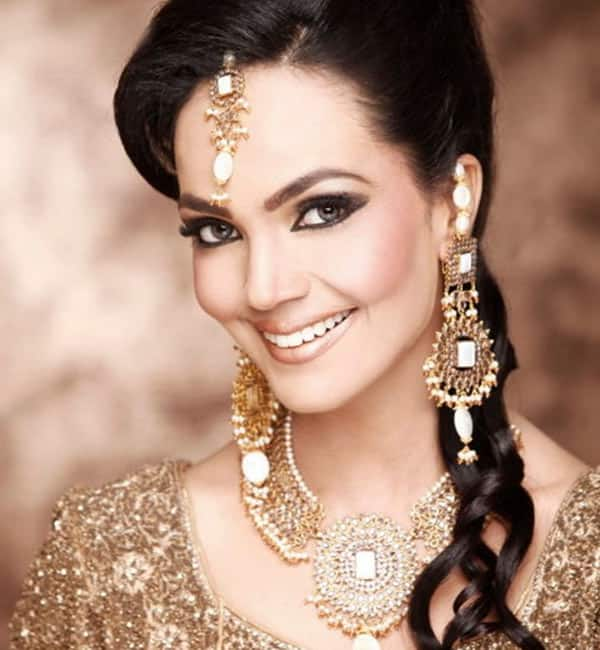 Maat actor Aamina Sheikh aka Aiman talks about her roles and their association to her real life persona
Aamina Sheikh is a Pakistani American actor and model. She started her acting career with a 2008 telefilm Baarish Mein Deewar and played significant roles in popular serials. She made her film debut with reincarnation melodrama Seedlings and won two international awards — New York Film Festival Award and SAARC Film Festival Award in Best Actress category. Aamina is currently seen on Zindagi's primetime show Maat where she plays the character of Aiman, who is kind, polite, compassionate, and sacrificing. She is an ordinary, simple looking girl, but is beautiful on the inside. The actress will also be seen in the forthcoming show Ishq Gumshuda.
How do you feel about your popular show Maat being showcased to Indian audiences?
It is an amazing feeling. The channel's philosophy itself is 'Jodey Dilon Ko' to bring people, cultures and languages of different nations closer. The way the audience in Pakistan has appreciated the shows, the same way Indian audiences will love them. In Pakistan, Indian television and cinema have been watched and loved for many years and I am hopeful that audiences in India will love what Pakistan has to offer too. There can be a balancing out and sharing of cinema and entertainment.
You are playing one of the sisters in Maat. Is there any real life connection?
The only similarity I see is that I also have a younger sister but we have never experienced anything like Saman and Aiman face in Maat. Both Saman and Aiman are very different from each other. If Aiman goes all out and does things for others, she also leaves herself behind. Saman on the other hand does not care about others much and puts herself in the front. The moral of the story is that a balance should be maintained, something that I try to do, because I am like neither characters, I am somewhere in between.
Tell us about Ishq Gumshuda which is going to air soon?
It feels brilliant that my show Ishq Gumshuda is getting a second life in India. The show has a very nice and simple storyline brilliantly directed by Haissam Hussain. It is an intense love triangle. I got a chance to work with seasoned actors and I learnt a lot from them, as I was relatively new in the industry then. I think the theme will attract viewers and leave a lasting impact on their minds.
Watch Maat, Monday-Sunday 8 pm only on Zindagi!