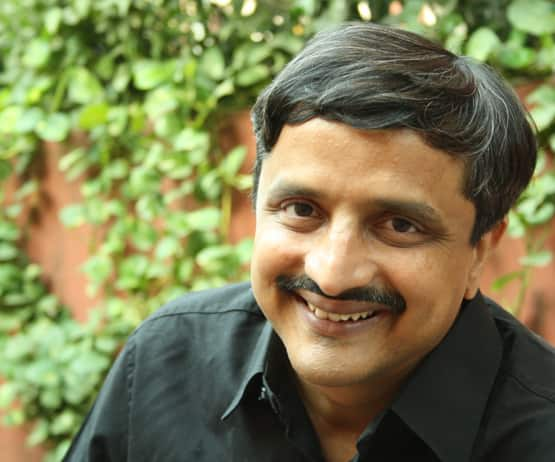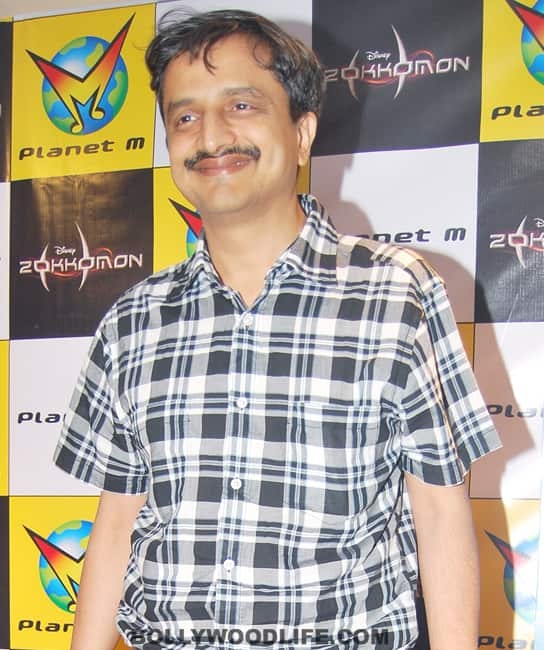 The Zokkomon director chats about his equation with the superstar and his favourite superhero
We first heard of Satyajit Bhatkal when he filmed the making of Lagaan. Titled Chale Chalo: The Spirit of Lagaan, the documentary was the first of its kind to be actually screened in theatres and at international film festivals. Now, the lawyer is ready with his first feature film, a Walt Disney Pictures production titled Zokkomon.
Why this story?
It started as a simple idea – about converting your greatest weakness into your greatest strength. So then we wondered – who would be the most vulnerable? A child, right? So that's how we started writing this story about a child caught in what the world considers a weak situation. Nowadays, there are hardly any films suitable for children to watch. Most movies that are said to appeal to family audiences, are never appropriate for children – it will have an item girl, or a murder that parents will ask their children to ignore. Zokkomon is for the children, but not only for children. It will appeal to everyone. However, Lancy (Fernandes), Shveta (Bhatkal, his wife) and I did not write the film keeping the market in mind. Not because we didn't want to but simply because we didn't know how to.
Weren't you apprehensive making your debut with a genre that hasn't really worked?
There is no safe genre. You really don't know what the audience likes. I don't think anyone knows that. Everyone has given flops. So instead of wondering whether the audience will like the film or not, it is a far better idea to make what you like. I am certain that if we make a film with conviction, the audience will exist for it.
Why do you think superheroes are such a huge part of our psyche?
The US is a comparatively young country, so they needed to invent a mythology. We have an ancient civilisation and have our own superheroes – Ram, Krishna… That's why it was important that Zokkomon is set in an Indian setting, and faces problems unique to India.
Who is your favourite superhero? Apart from Zokkomon.
I like Batman because he is a scientific superhero. He doesn't have any God-given superpowers. He is a normal human being.
So your favourite superhero film would be…?
Christopher Nolan's Batman series, especially Batman Begins. It was incredible how they created the mythology, an atmosphere of fear. When you think about it, the idea of a masked and caped vigilante in 2009 (when it released) was ridiculous, but Nolan made it believable. I loved it.
You were a lawyer before you turned filmmaker. Did you always know that filmmaking is what you want to do?
I have always been interested in the creative field. A lawyer is a privileged person. You get to see people from the inside, hear their stories. I realised that I had a story to tell and wanted to express myself in a creative field.
Was it a tough decision to switch careers? Was your family supportive?
I am not one of those who think their decisions through, even my decision to get into filmmaking. When the offer came, I took it up. My family was very supportive. Luckily for me, I have not had to struggle. I first made Chale Chalo: The Spirit of Lagaan which was even screened at film festivals abroad. That's when NDTV gave the chance to direct a miniseries called Bombay Lawyers. It had 13 stand-alone episodes of one hour each. That's where I cut my teeth in filmmaking. When I took the script of Zokkomon to Walt Disney, they too were enthusiastic. I have already begun my next project. So it's never been that I have had to look for work.
So what is this next project?
It's a romantic comedy, but it's a big project and I am not at liberty to reveal any details.
Too bad. Coming back to your journey, did you every doubt or regret your decision to become a filmmaker?
No actually. Filmmaking is incredibly exciting and the more I do it, I am drawn to it even more.
What would you tell others like you who enter the industry from other professions?
The work is a struggle. You should take it up only if you enjoy the challenges filming throws up. Ideally, you should have a good taste of what filming is about before burning your bridges. I've been adventurous as I got a chance to direct a film without even assisting anyone. When I look back, I can't believe I did it. I wouldn't recommend that to anyone, though, because it really requires fabulous luck.
Describe your equation with Aamir Khan.
Aamir is a close friend and has been a great support. He keeps his professional side aside. He is where he is because of the way he conducts himself.